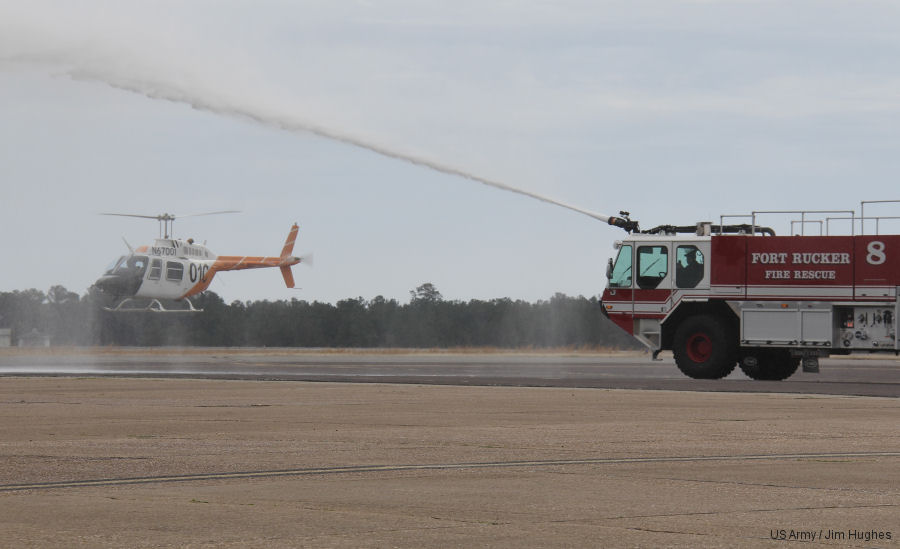 Farewell to TH-67 Creek, 20-Feb-21 : #Creek With a ceremony held at Fort Rucker the US Army retired the Bell TH-67A Creek as their basic trainer helicopter. Since 1993 over 25,000 American and foreign students were trained with the TH-67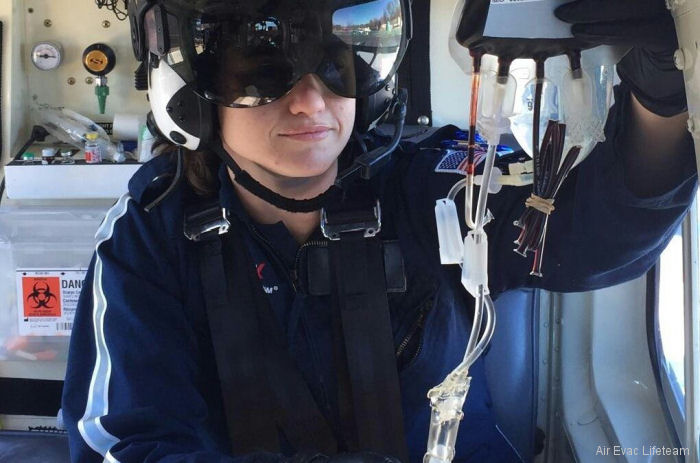 Arkansas Air Evac Helicopters Now Carry Blood, 10-Aug-20 : #ambulance The eight Arkansas Air Evac Lifeteam air medical bases, part of the Global Medical Response (GMR) network, in partnership with the American Red Cross start carrying blood products on board its helicopters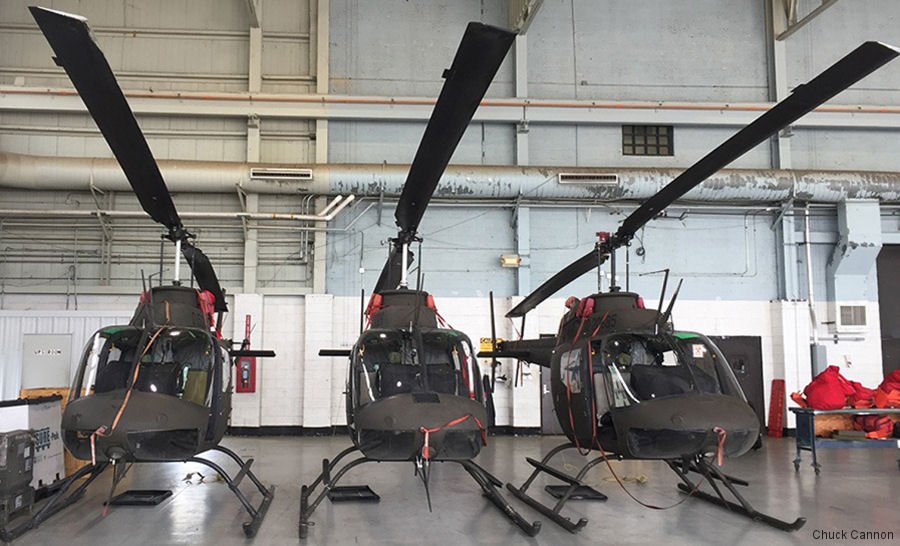 JRTC Fort Polk Retired Kiowas, 17-Jul-20 : US Army 1st Battalion, 5th Aviation Regiment flew the OH-58C Kiowa helicopters for last time at Joint Readiness Training Center (JRTC) at Fort Polk, Louisiana. The Kiowas were replaced by the Airbus UH-72A Lakota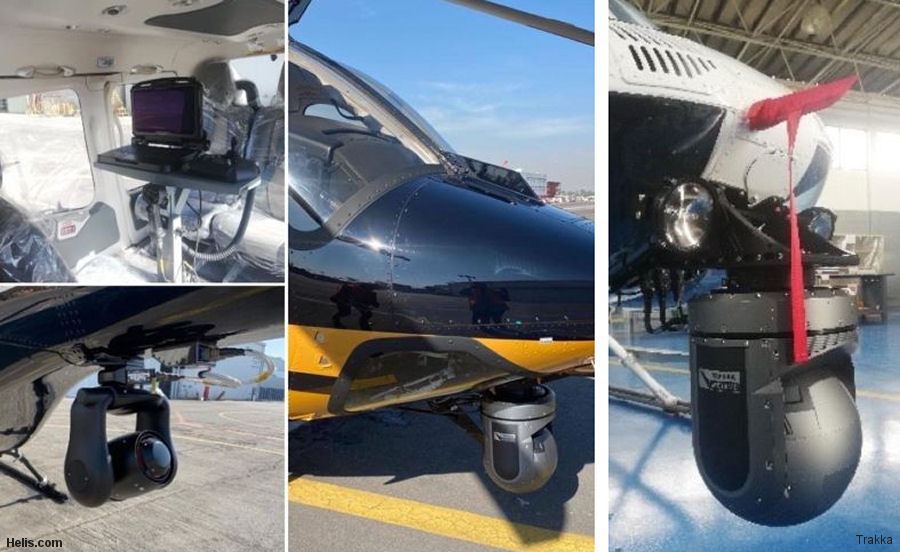 Trakka Surveillance Package for Mexico and Colombia, 07-Jul-20 : #Trakka Trakka delivered a surveillance solution with TrakkaCam TC-300 Multi-sensor Camera, TrakkaMap TM-100 Mission suite and TrakkaBeam A800 Searchlight for the Mexican Yucatan state Bell 429 and Colombian National Police Bell 206 helicopters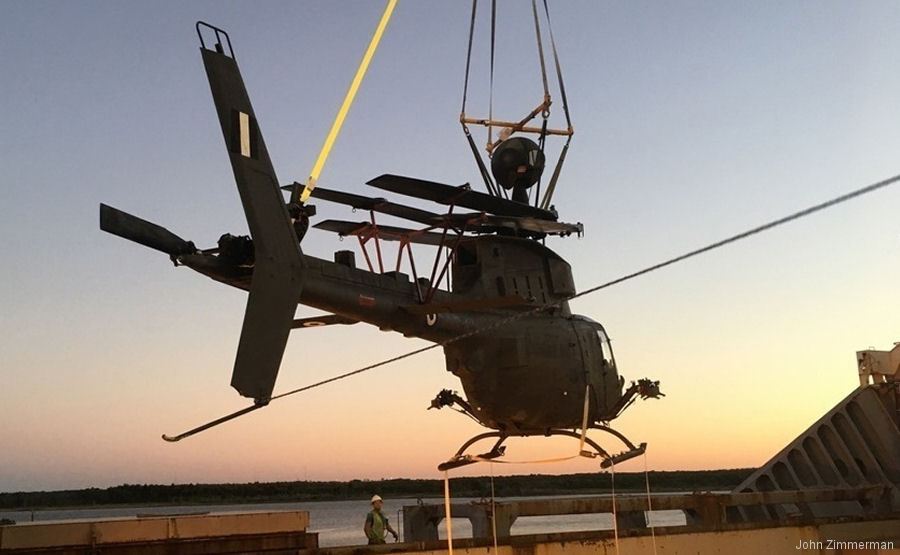 New Life for Old Helicopters, 02-Jun-20 : #FMS Former US Army helicopters are declared Excess Defense Articles (EDA) and suitable for foreign military sales (FMS) allied and partners nations. Army Arsenal Redstone in Alabama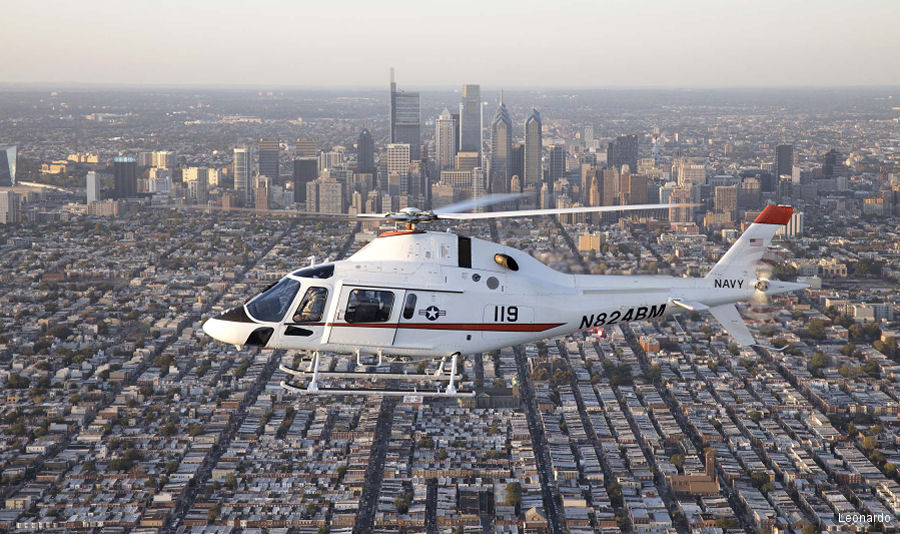 US Navy Selected TH-119 as New Trainer TH-73A, 13-Jan-20 :

#TH73A US Navy awarded Leonardo Philadelphia contract valued $176M for 32 AW119Kx/TH-119 as the TH-73A new trainer helicopter to replace the Bell TH-57 (Bell 206) Sea Ranger at NAS Whiting Field aviation school in Florida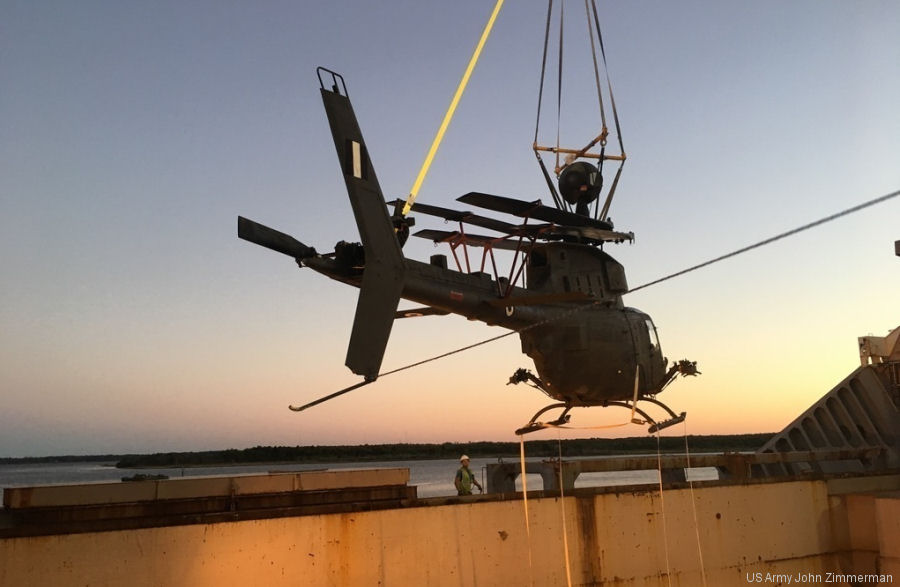 Retired Kiowa Warrior at the Hellenic Army, 12-Dec-19 : #Kiowa The Hellenic Army Aviation received 70 former US Army Bell OH-58D Kiowa Warrior under a Foreign Military Sales (FMS) program administered by U.S. Army Security Assistance Command (USASAC)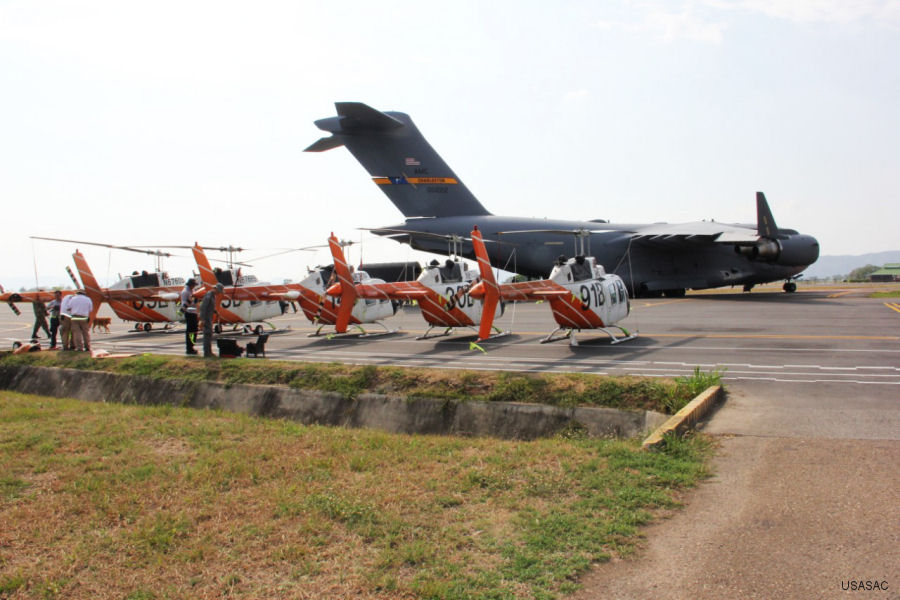 Sixty TH-67 Trainer Helicopters to Colombia, 05-Aug-19 : US Army Security Assistance Command (USASAC) sent 60 Bell TH-67A Creek (Bell 206B-3) training helicopters to the Regional Helicopter Training Center in Melgar, Colombia under Title 10, Section 333 authority: support foreign countries in counter-illicit drug trafficking operations. Each helicopter valued $25,000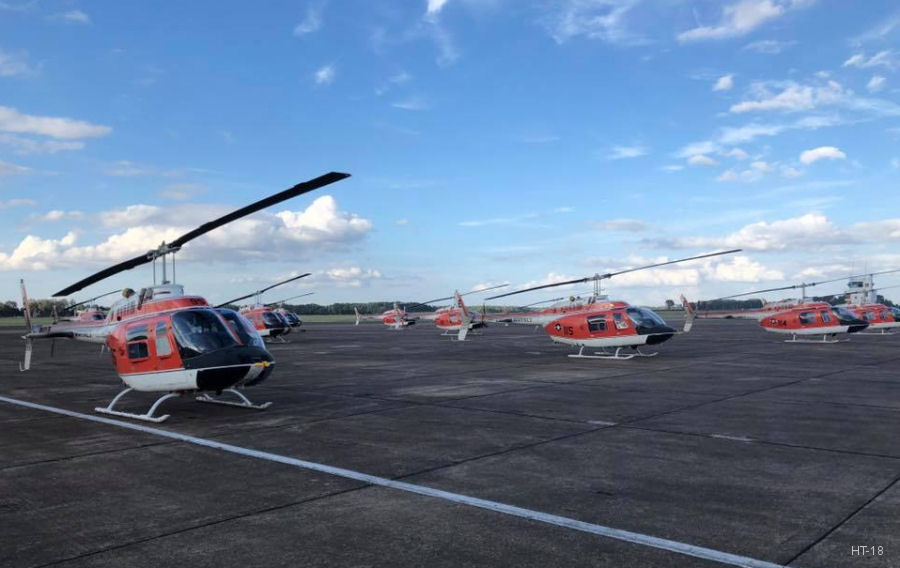 Safety Award for Training Squadron HT-18, 23-May-19 : #Safety US Navy' Helicopter Training Squadron HT-18, one of six units under Training Air Wing 5, received the Admiral John H. Towers Flight Safety Award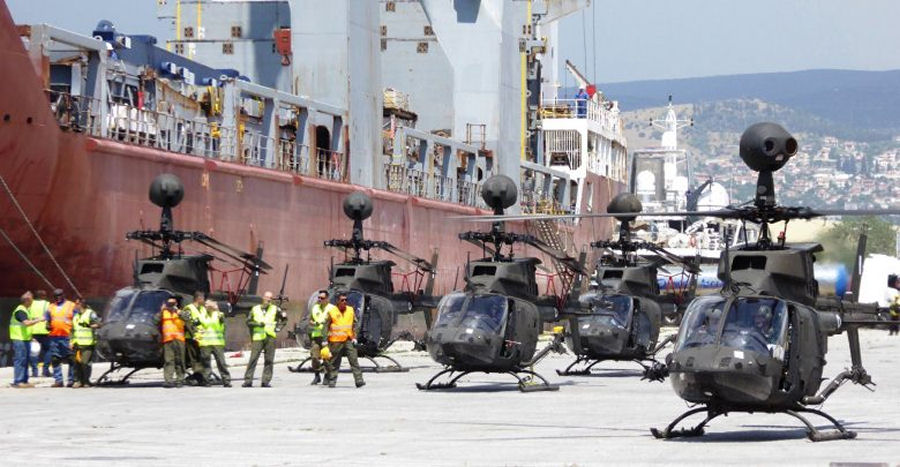 Greece Receives 70 OH-58D and Last Chinook, 21-May-19 : #Kiowa Cargo ship transporting ex US army helicopters arrived to Greece. The Hellenic Army received 70 OH-58D Kiowa Warrior valued €44M and the last of 10 CH-47D Chinook.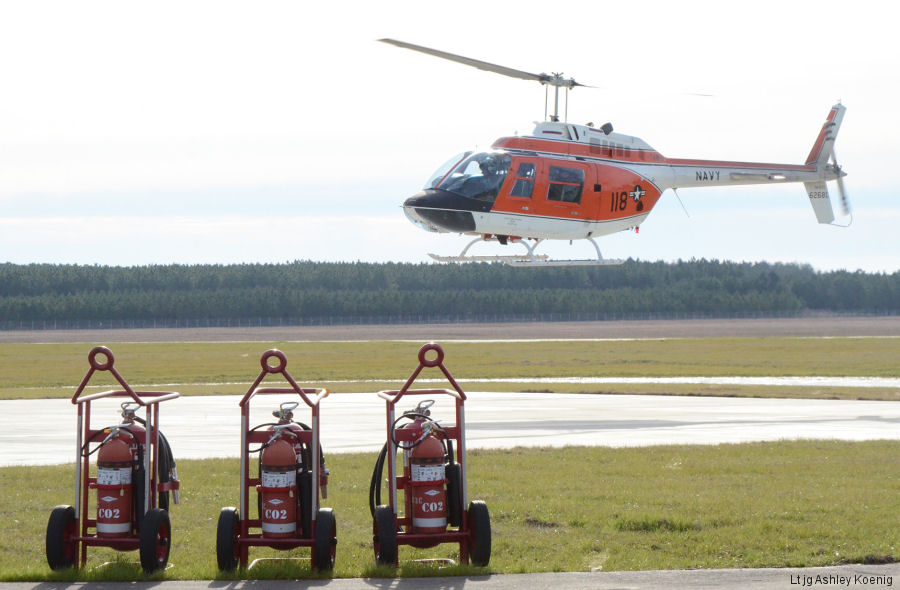 US Navy's Newest Outlying Landing Field, 01-Feb-19 : #Escambia Following a land exchange with Escambia and Santa Rosa counties, outlying landing field Site X at NAS Whiting Field opened for helicopter training operations. NAS Whiting Field trains all Navy, Coast Guard and Marine helicopter pilots, as well as a number of international students each year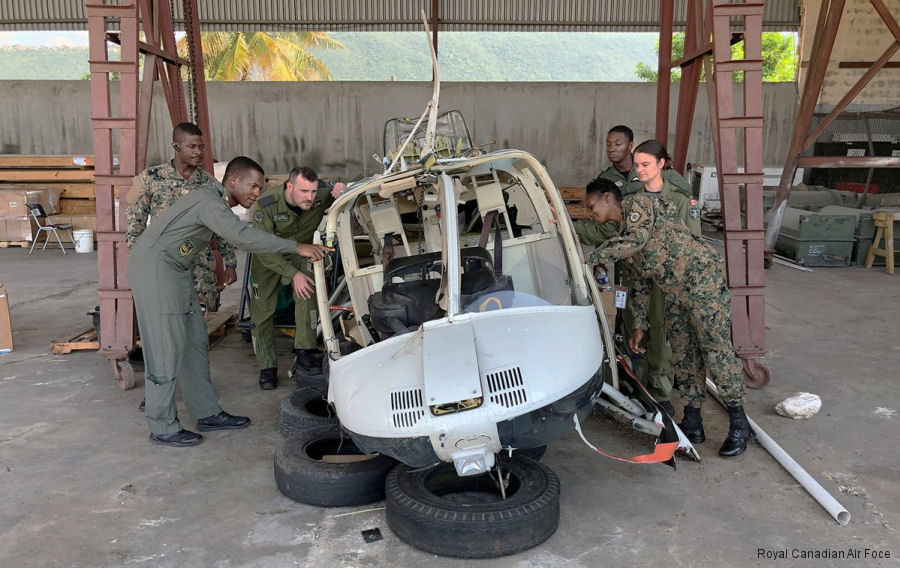 Canada Assist Jamaica in Bell 206 Crash Investigation, 27-Jan-19 : #Jamaica Jamaica Defence Force (JDF) requested the Canadian Directorate of Flight Safety (DFS) to support the investigation into an accident involving one of their Bell 206 helicopters November 26th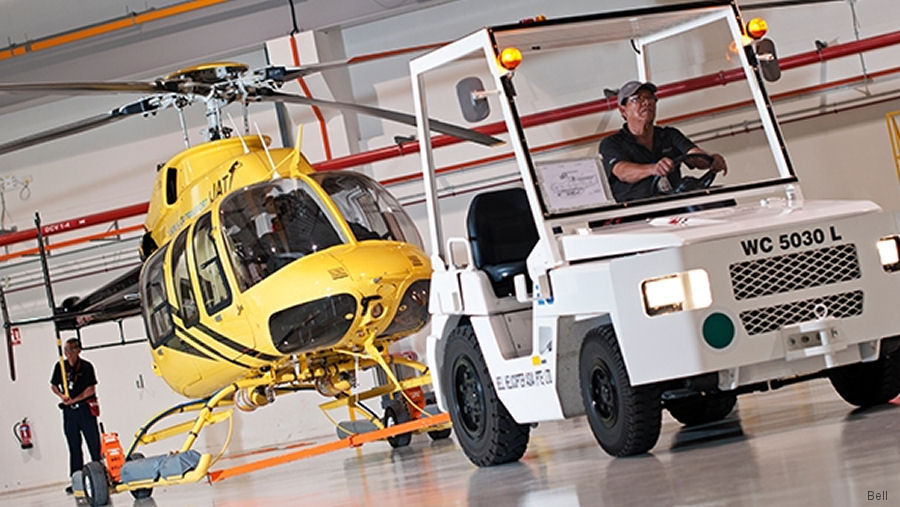 Chinese Certification for Bell Singapore MRO, 23-Jan-19 : #Singapore Bell Singapore Service Center received Chinese CAAC certification for maintenance, repair and overhaul (MRO) of Bell 206/407/429. Nowadays, there are 150 Bell commercial helicopters operating in China