News about Boeing 414 - H-47D Chinook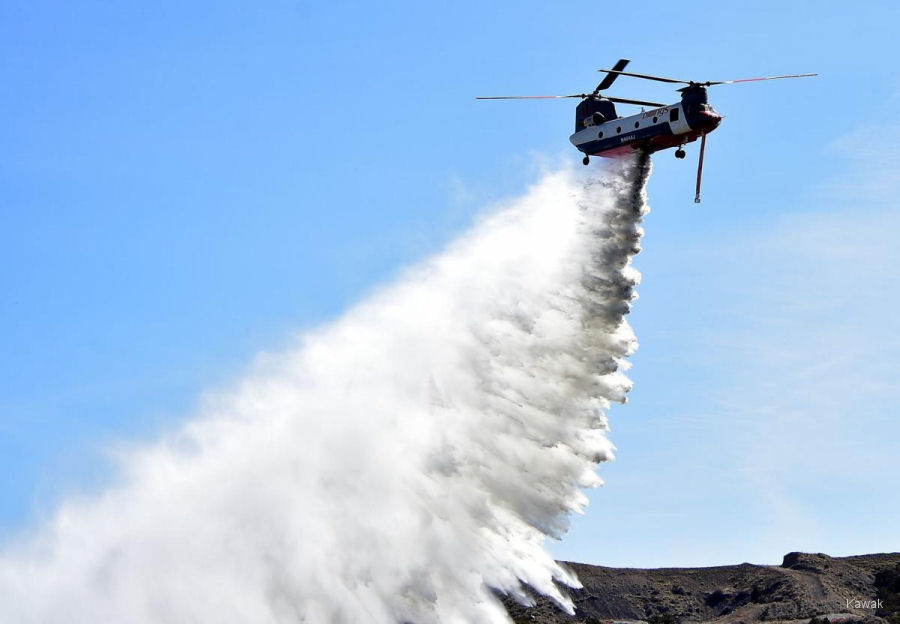 STC for Kawak New Chinook Water Tank, 06-Jun-18 : #firefighting Kawak from Bend, Oregon received FAA Supplemental Type Certification (STC) for its CH-47D Chinook aerial liquid delivery system (ALDS) and auxiliary hydraulic system.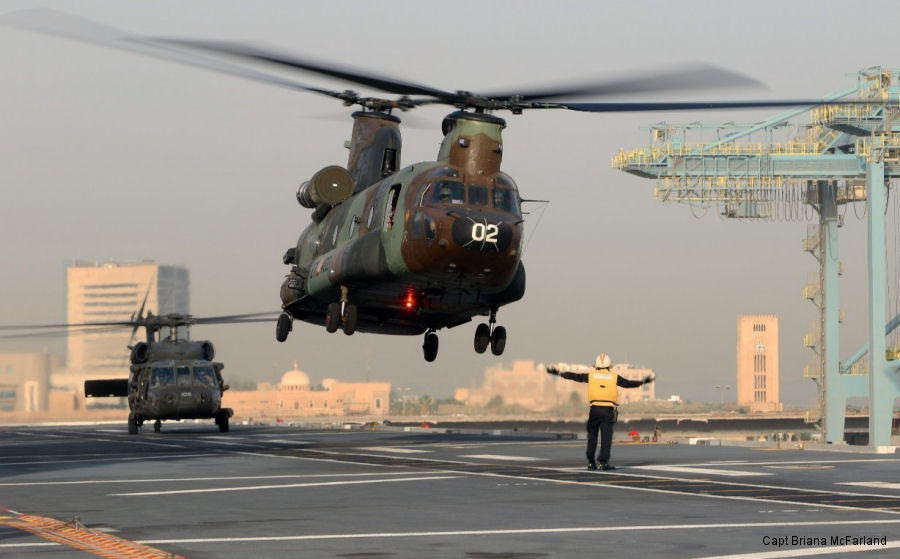 Spanish Army Helicopters Arrived to Kuwait, 30-May-18 :

#deployment Spanish assault ship Juan Carlos I (L-61) arrived to Kuwait with Army Chinook and Cougar Helicopters and were received by the US Army 449th Combat Aviation Brigade at Camp Buehring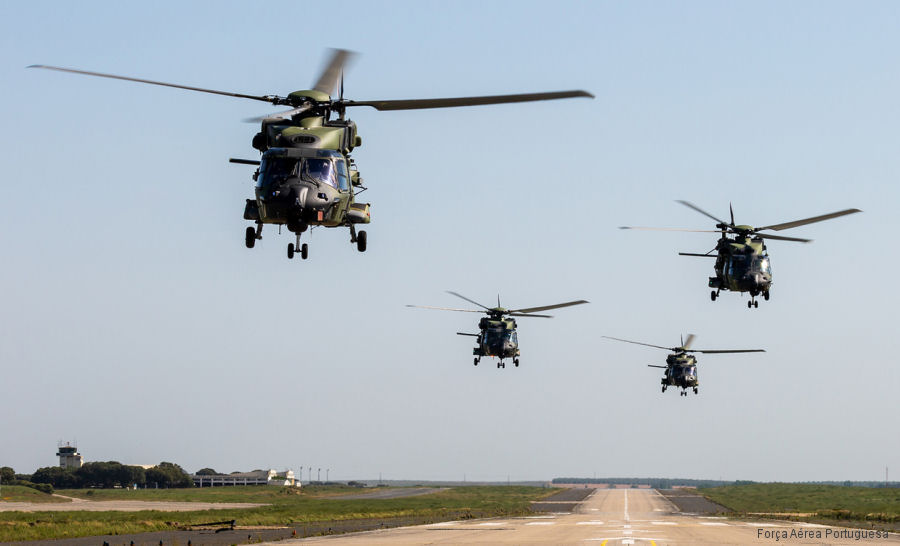 Hot Blade 2018 in Portugal, 08-May-18 : Portugal hosting for 4th time the European Defence Agency (EDA) helicopter exercise Hot Blade. 12th edition take place at Beja May 7-23 with Belgium, Germany, Hungary, Slovenia and the Netherlands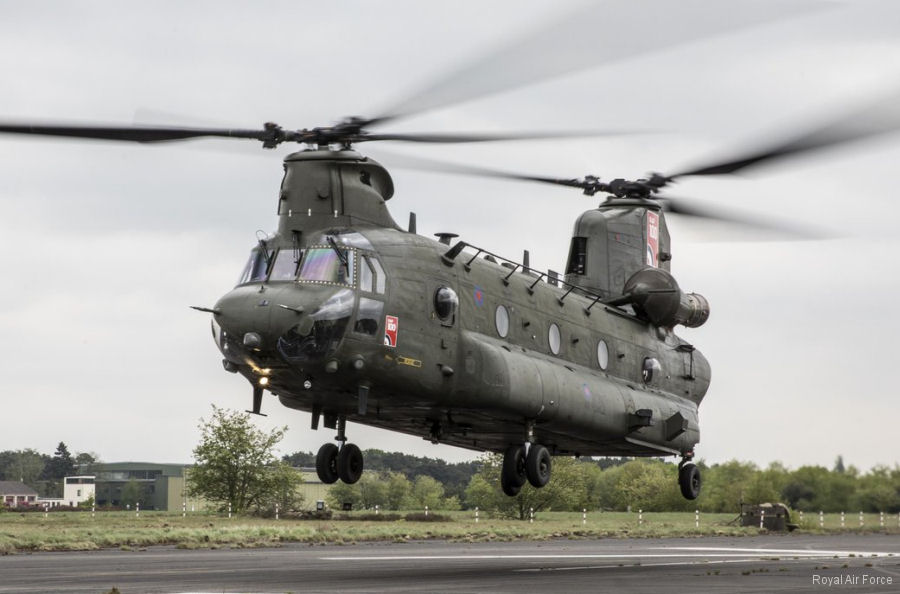 Chinook Visits Historical RAF Germany Bases, 27-Apr-18 : A RAF Chinook from Odiham' 27 Squadron taking part at Berlin air show visited former RAF Germany bases of Geilenkirchen, Wildenrath, Brüggen and Laarbruch as part of RAF 100 years celebrations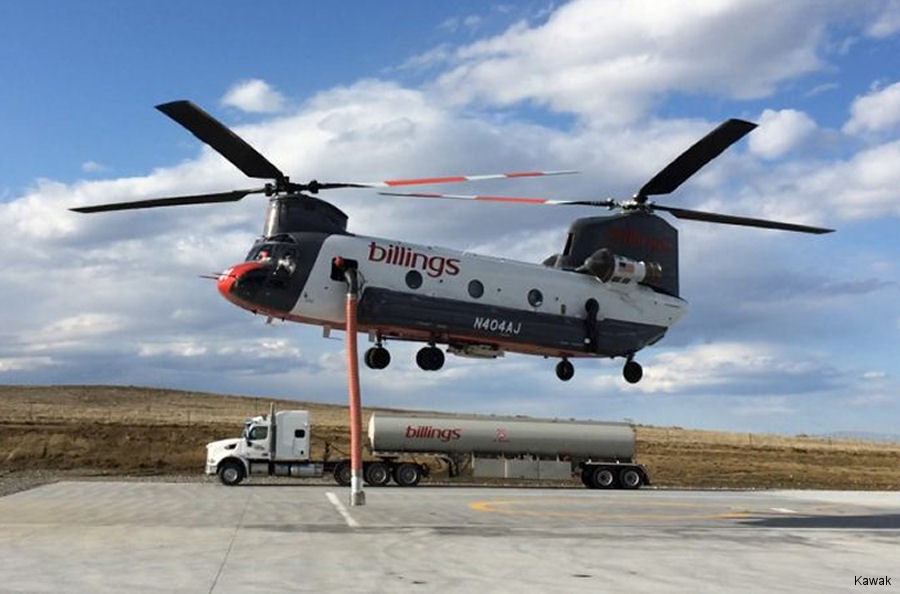 Water Tanks for Billings Flying Service Chinooks, 25-Apr-18 :

#firefighting All of us at Kawak Aviation are very happy to see the results of our efforts to design, manufacture, test, and now see completed FAA flight testing of this new Chinook CH-47 fire fighting system for our customer Billings flying service.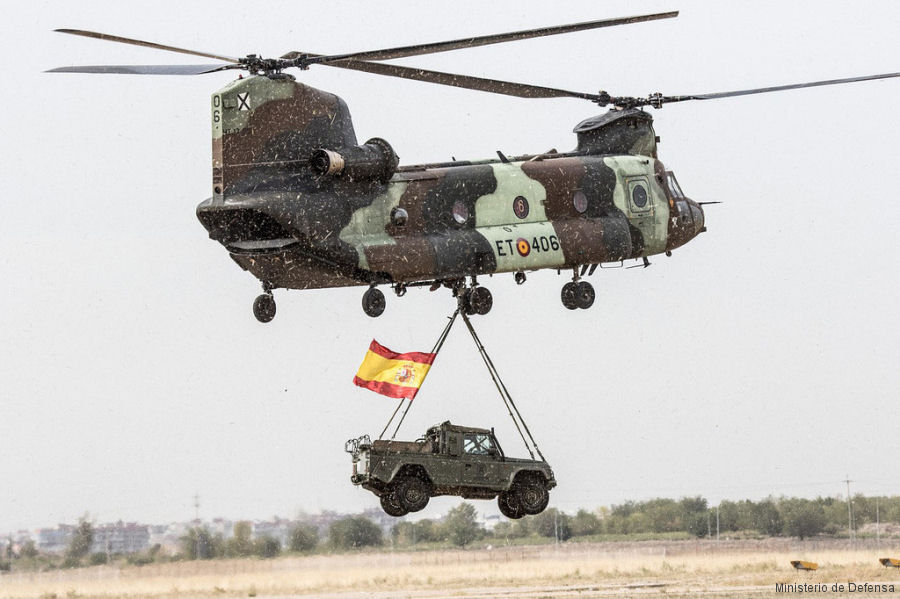 Spanish Army to Upgrade Chinooks to CH-47F, 04-Apr-18 : First announced in 2015, U.S. Defense Security Cooperation Agency reported a Foreign Military Sale (FMS) valued $1.3B to upgrade Spanish Army current 17 CH-47D Chinooks to the CH-47F type
Honeywell Overhauled 1000th T55 Engine, 15-Feb-18 : The Corpus Christi Army Depot completed the overhaul of the 1,000th T55 engine. More than 6,000 T55 have been produced and logged more than 12 million hours of operation on the CH/MH-47 Chinook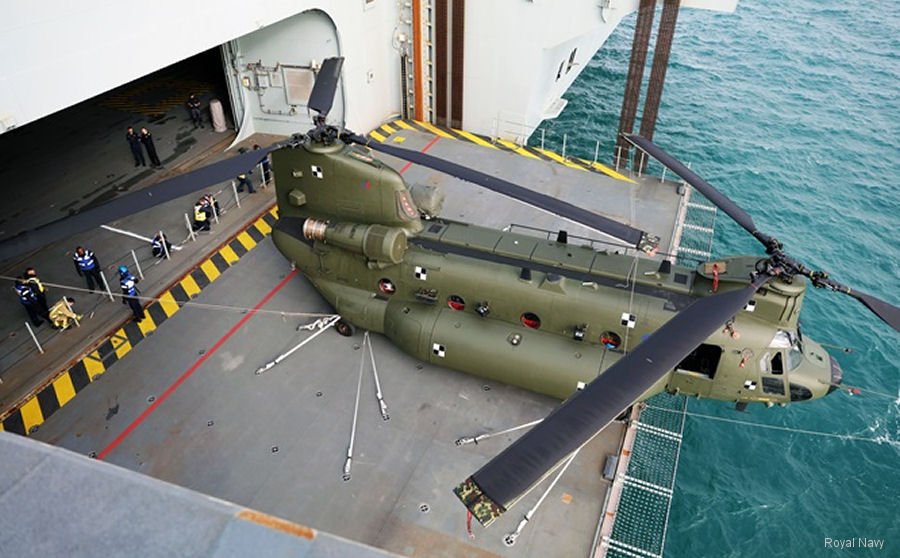 Chinook First Time On HMS Queen Elizabeth Hangar, 08-Feb-18 : A Chinook has been stowed in the hangar of a British aircraft carrier for the first time. The Royal Air Force 7 Squadron CH-47 fit on new HMS Queen Elizabeth' hangar without need to fold the rotors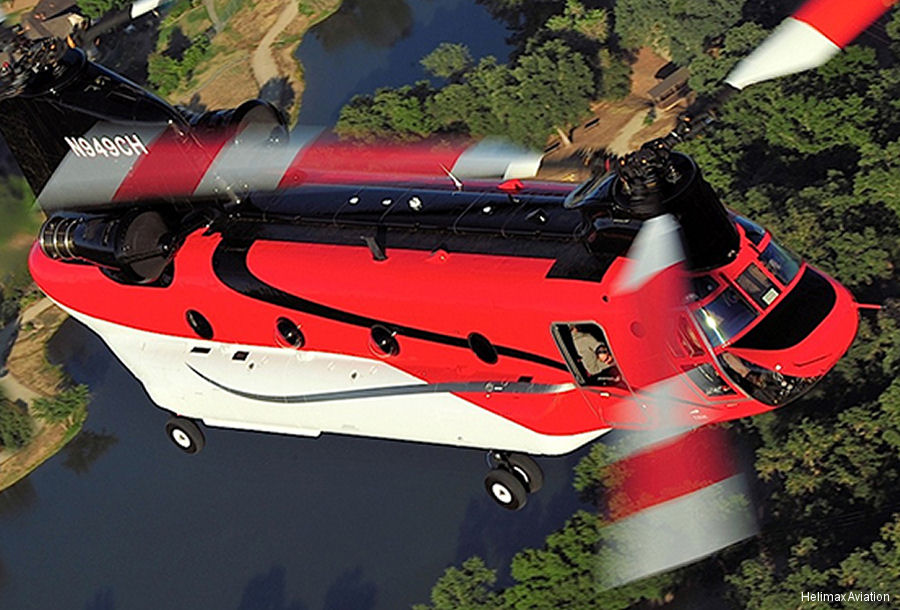 Firefighter Chinook Tracking System, 06-Dec-17 : Helimax Aviation new underslung bucket additional telemetry unit (ATU) onboard tracking system successfully tested on its CH-47D Chinook currently deployed in Australia