News about Sikorsky MH-60R Seahawk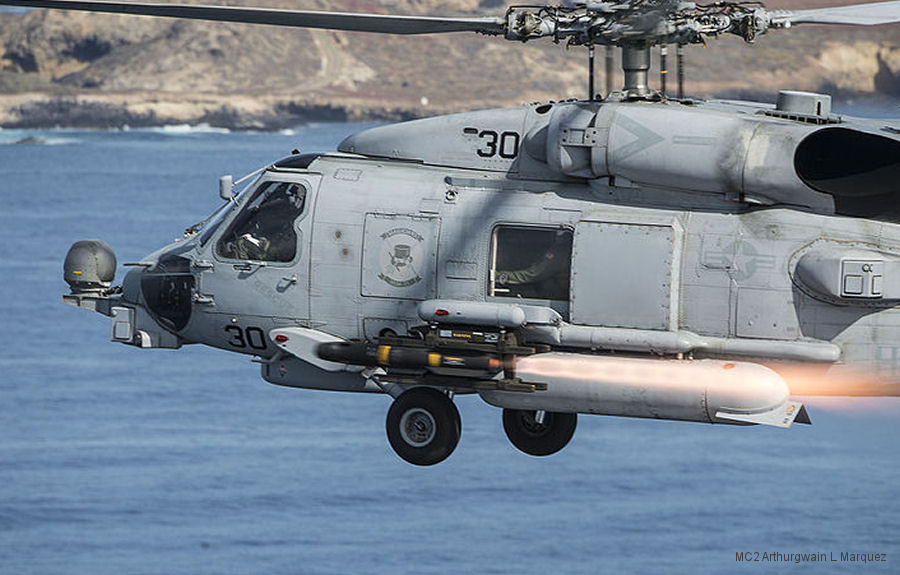 USA Approves MH-60R Seahawk for Mexico, 19-Apr-18 : US State Department approved a possible Foreign Military Sale (FMS) of 8 MH-60R Seahawk with training and equipment to Mexico valued $1.20 billion
Danish Retires Lynx. MH-60R First Deployment, 14-Dec-17 : Denmark retires the Westland Lynx in use since 1980 with a last flight at Karup and starts first deployment of MH-60R Seahawk aboard a Thetis class frigate to the Faroe Islands and Greenland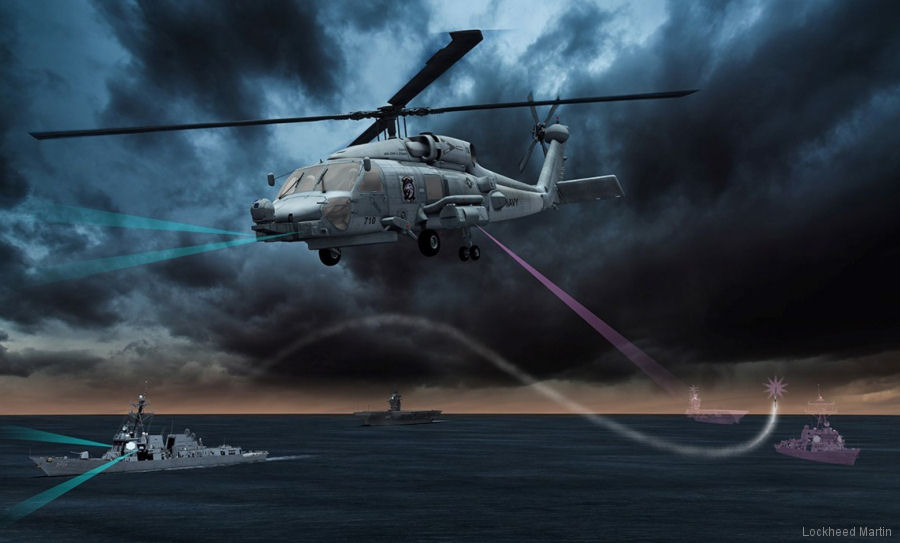 AOEW Missile Detection System for MH-60R/S, 05-Sep-17 : Lockheed Martin's Advanced Off-Board Electronic Warfare (AOEW) system to provides surveillance and countermeasure capabilities from US Navy MH-60 Seahawks helicopters passes review milestone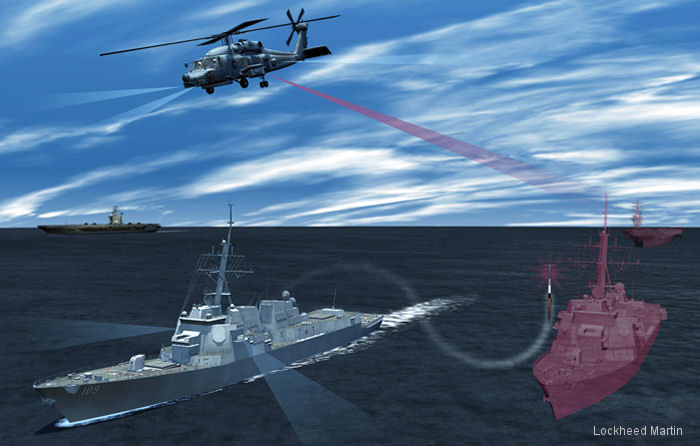 AN/ALQ-248 Pods for MH-60S and MH-60R, 12-Jan-17 : US Navy awarded contract to Lockheed Martin to provide MH-60S and MH-60R helicopters with enhanced electronic warfare surveillance and countermeasure capabilities against anti-ship missile threats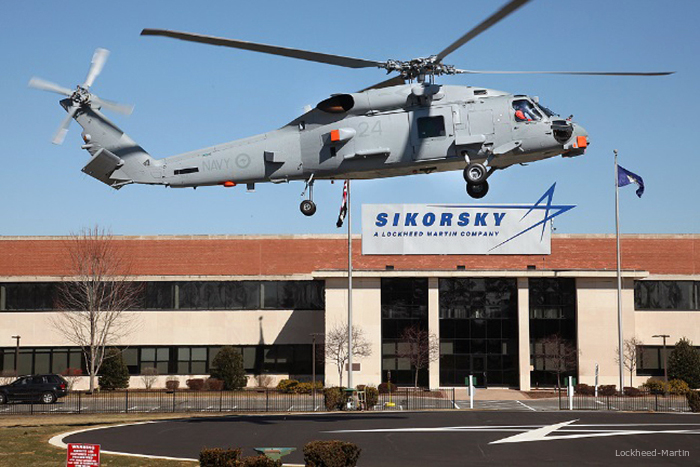 Final Australian MH-60R Seahawk in Nowra, 12-Sep-16 :

Lockheed Martin and the US Navy delivered the 24th, and final, MH-60R Seahawk to the Royal Australian Navy (RAN) in a ceremony held at Nowra naval aviation base
24th and Final MH-60R Seahawk to Australia, 28-Jul-16 : The 24th, and final, MH-60R Seahawk was delivery to the Royal Australian Navy. The Foreign Military Sales (FMS) program was started in June 2011 to replace the S-70B2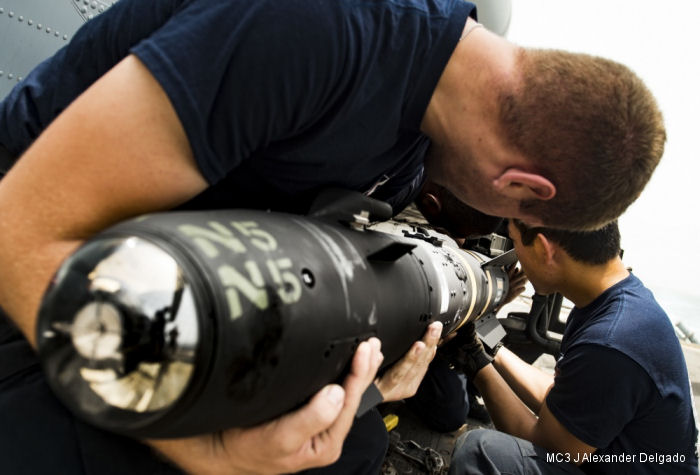 Hellfire and APKWS II on Operational Flight, 18-Jul-16 : For the first time an US Navy s MH-60R was swing loaded with both AGM-114 Hellfire missiles and Advanced Precision Kill Weapon System II (APKWS II) in an operational area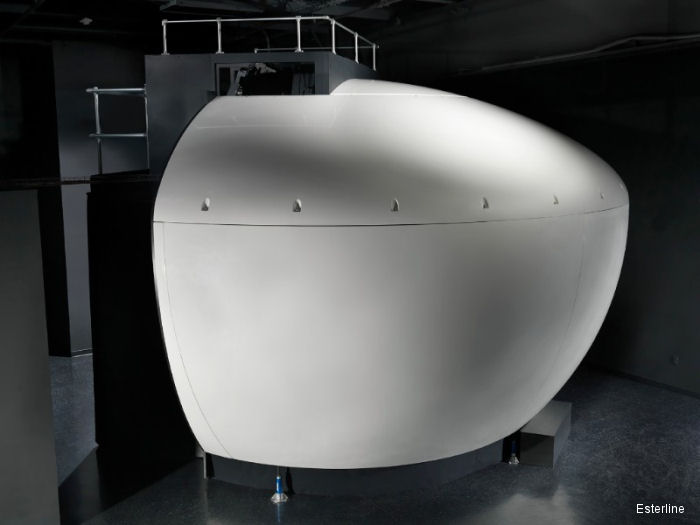 Display Systems for MH-60 TRPS Program, 02-Jun-16 : Esterline Simulation Visual Systems awarded a contract by CAE to provide collimated display systems for the US Navy MH-60 Technical Refresh and Procurement of Simulators (TRPS) Program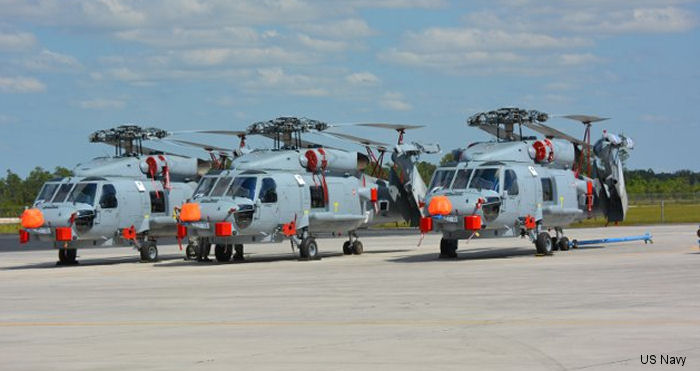 Denmark Received First Three MH-60R Seahawks, 11-May-16 : Royal Danish air force (Flyvevåbnet) received first 3 of 9 MH-60R Seahawk helicopters. Will be used by the 723 Squadron in replacement of their old Westland Lynx.