Mercy Air Bell 407 First Year at Big Bear City, 14-Mar-19 : #ambulance Mercy Air, part of Air Methods, completed first year at the medical base in Big Bear City Airport serving 334 patients, including 23 children, on 347 transports. Operates a Bell 407GXP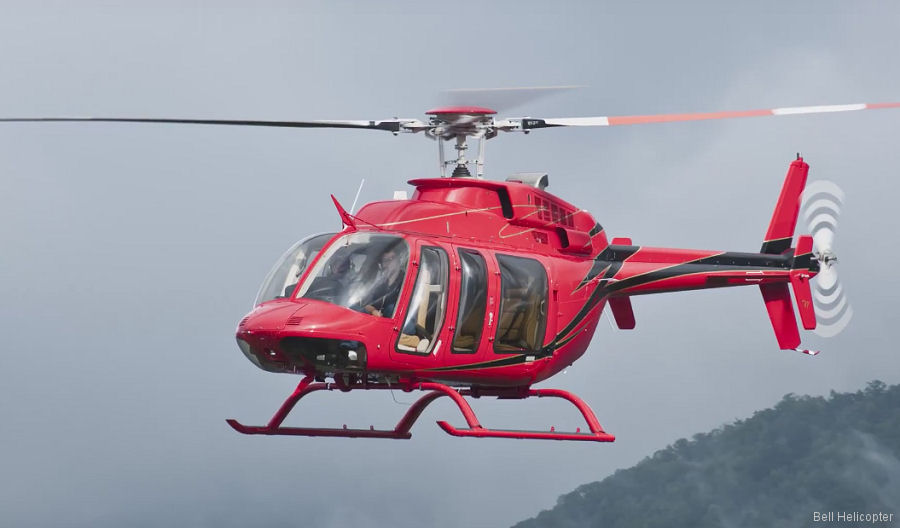 Caverton Orders 8 Bell 407GXP, 22-Aug-17 :

Nigeria' Caverton signed purchase of 8 Bell 407GXP helicopters to support the oil and gas industry. Deliveries scheduled to start this year.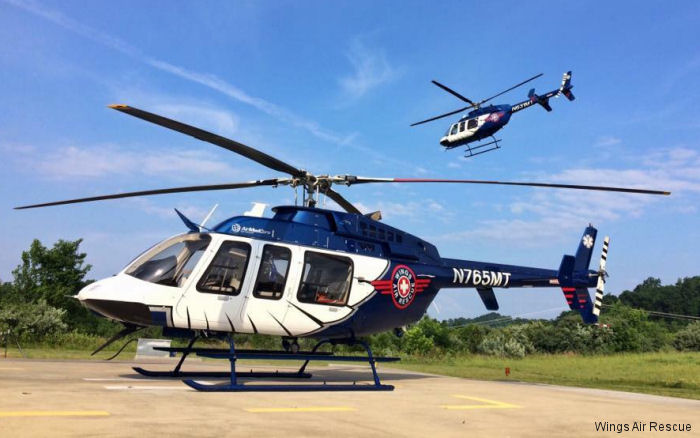 Wings Air Rescue Now Carrying Blood, 13-Dec-16 : AMTC 2016 Four Bell 407GXP from Wings Air Rescue operated by Med-Trans in Tennessee, Kentucky and Virginia are now carrying blood and plasma on all flights provided by Marsh Regional Blood Center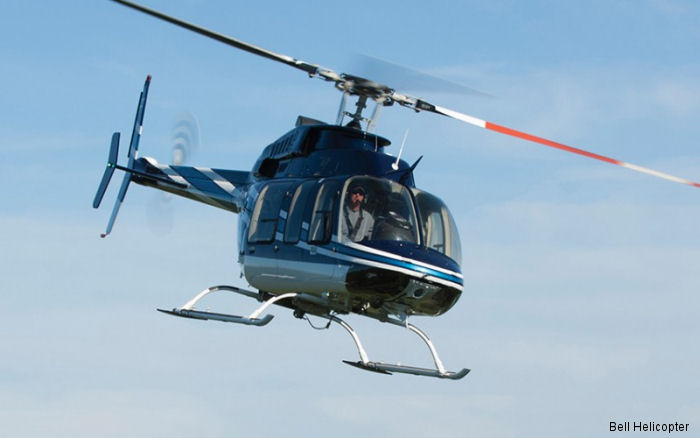 Bell 407GXP to be Assembled in China, 01-Nov-16 : Bell signed framework agreement with Chinese companies SAIDC and XHC for the assembly of 100 Bell 407GXP helicopters to be used by government agencies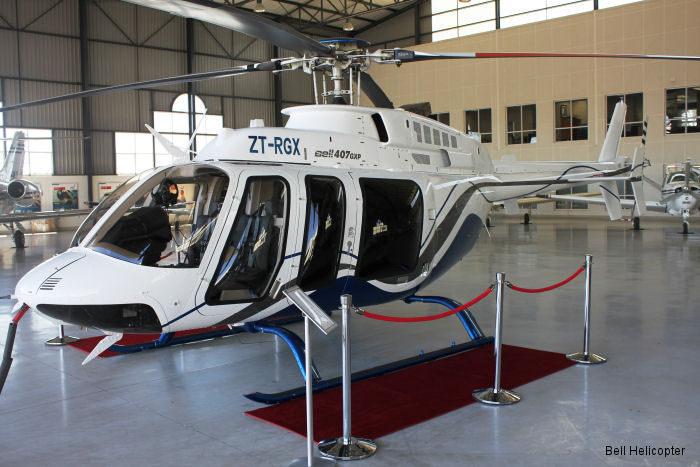 Bell 407GXP at AAD 2016, 16-Sep-16 : #AAD2016 Bell Helicopter representative National Airways Corporation (NAC) delivered the fourth VIP Bell 407GXP during the Africa Aerospace and Defence (AAD) Expo 2016 in South Africa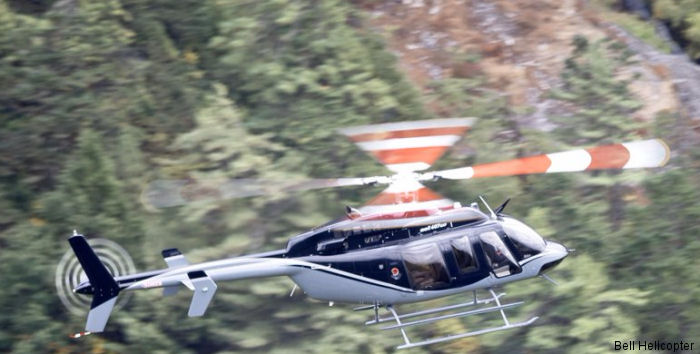 Sichuan Xiangyun Signs for Bell 407GXP, 25-May-16 : At the Asian Business Aviation Convention and Exhibition (ABACE), Sichuan Xiangyun General Aviation Co Ltd from China signed for a Bell 407GXP to be used for VIP transportation and helicopter tours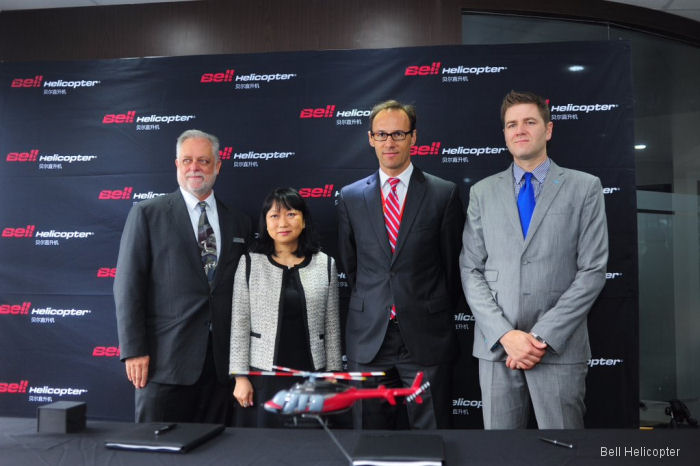 Bell Helicopter at ABACE 2016, 19-Apr-16 : Aerochine Aviation, Bell Helicopter representative for China, Hong Kong and Macau, ordered a VIP Bell 407GXP during the Asian Business Aviation Convention and Exhibition (ABACE) in Shanghai