News about Airbus Helicopters H145 / EC145T2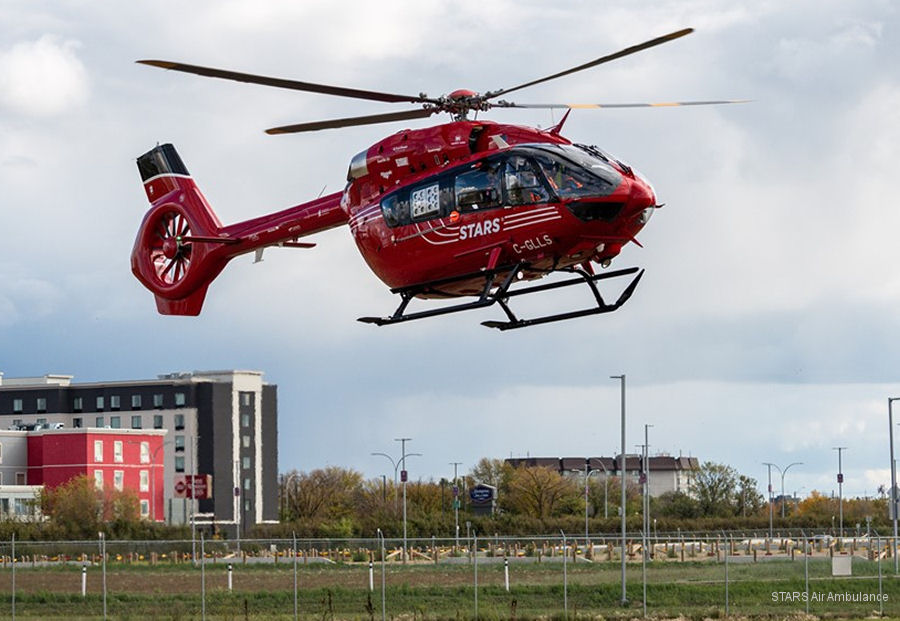 STARS Ambulance H145 Arrived at Saskatoon, 05-Oct-19 : #Saskatoon Canadian STARS Air Ambulance third of nine EC145T2/H145 was presented at the Saskatoon base in Saskatchewan province. The new helicopter will enter service this fall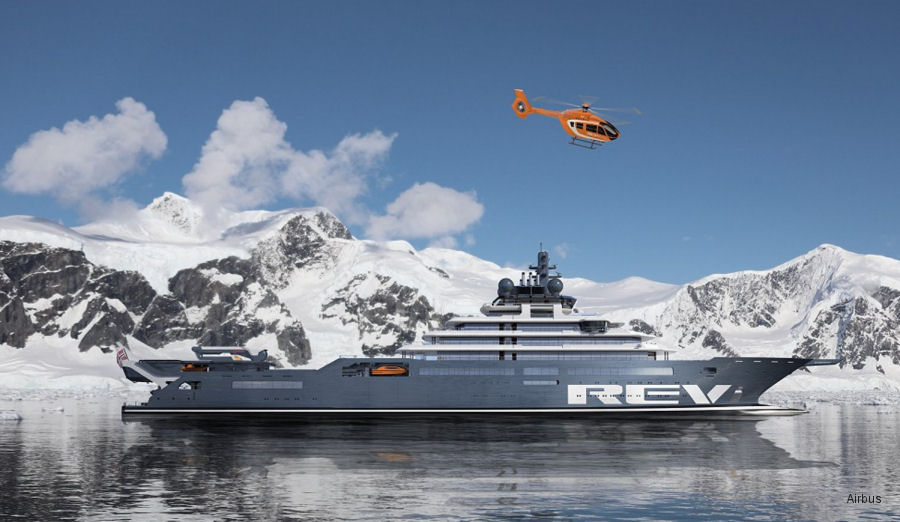 REV Ocean Superyacht to Have an ACH145, 26-Sep-19 : #superyacht The REV Ocean, a research and expedition vessel and the world's largest superyacht, will use the new Airbus ACH145 helicopter to support scientific missions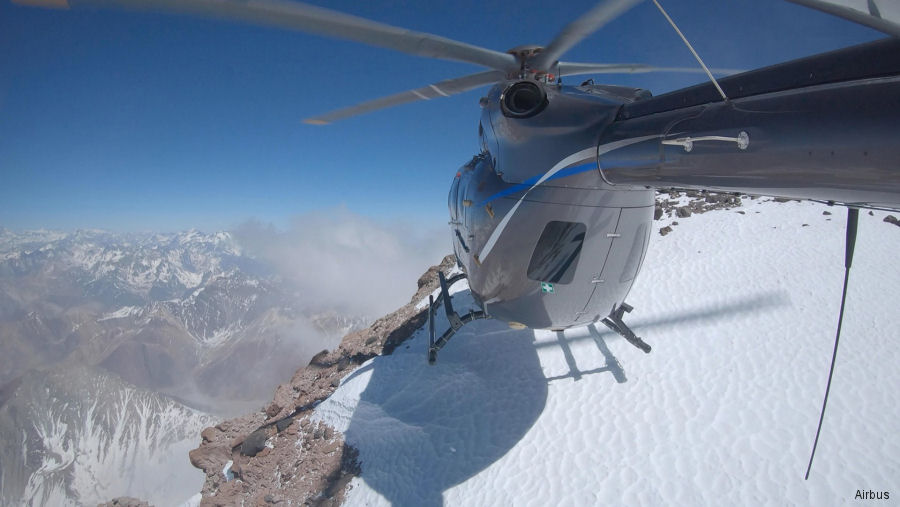 BK117D3 Landed on Americas Highest Peak, 25-Sep-19 : #Aconcagua The new Airbus BK117D3 / H145 5-bladed landed on Americas' highest peak, Mount Aconcagua in Argentina at 6,962 metres ~ 22,840 feet. This was the first time a twin-engine helicopter landed there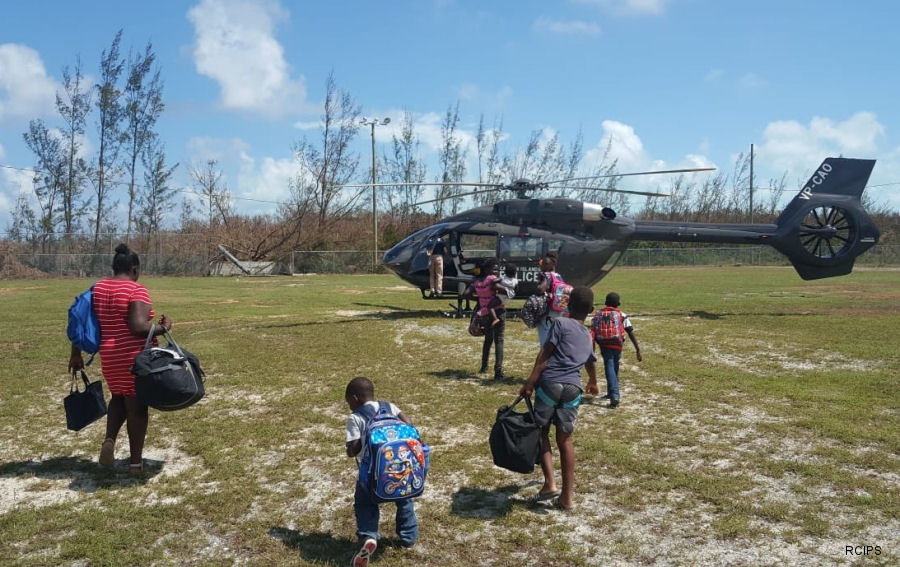 Royal Cayman Police in Bahamas After Hurricane Dorian, 17-Sep-19 : #HurricaneDorian Royal Cayman Islands Police Service (RCIPS) new H145/EC145T2 provided relief support to Abaco and Grand Bahama after Hurricane Dorian hit the islands. After 6 days the helicopter completed 42 flights covering 5,400 miles and operating also with Royal Navy' ship RFA Mounts Bay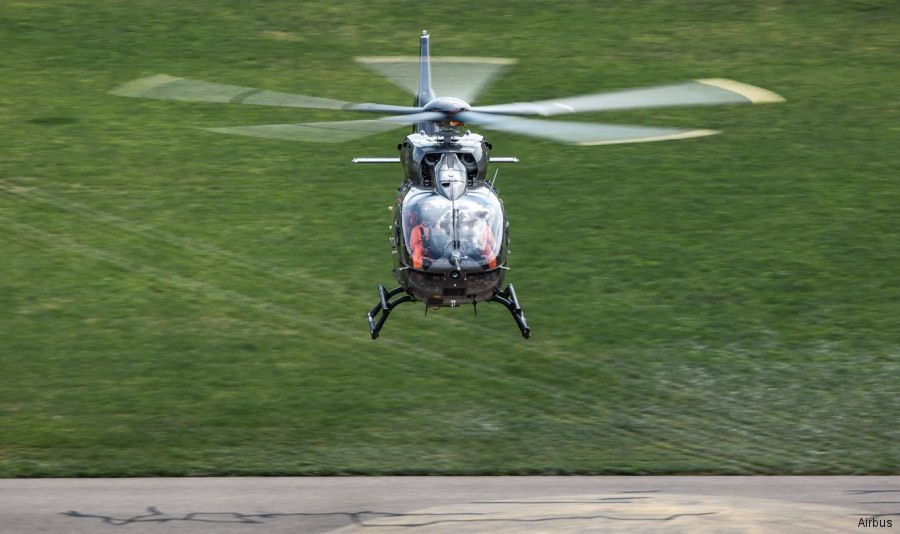 Five-Bladed H145 Second Prototype First Flight, 28-Aug-19 : #5Blades Whilst the first prototype continue high altitude trials in Bolivia, a second prototype of the H145/EC145T2 with a 5 bladed main rotor performed first flight at Airbus Donauwörth in Germany. Will be used for autopilot testing, performance and airframe structural validation
First Graduates at British Juno / Jupiter School, 27-Aug-19 : #HelicopterSchool First 13 British Armed Forces pilots completed their training within the new Rotary Wing UK Military Flying Training System (UKMFTS). The tri-Service Defence Helicopter Flying School (DHFS) operating the Juno (H135) and Jupiter (H145) at RAF Shawbury since April 2018 under contract with Ascent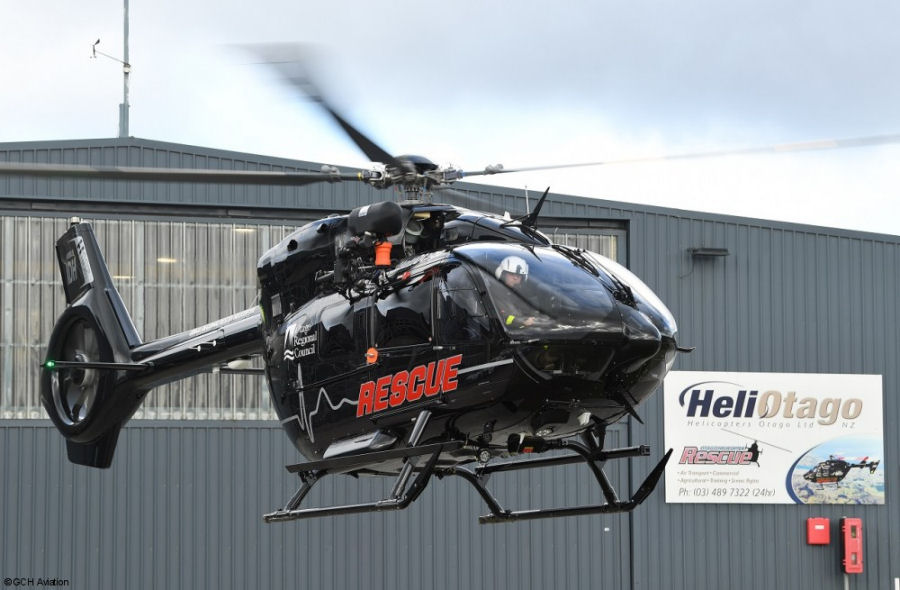 New Medical H145 for New Zealand, 13-Aug-19 :

#NewZealand Airbus Australia delivered two EC145T2/H145 Helicopter Emergency Medical Services (HEMS) to New Zealand' Garden City Helicopters, known as GCH Aviation, to be based in Christchurch and Dunedin to serve the South Island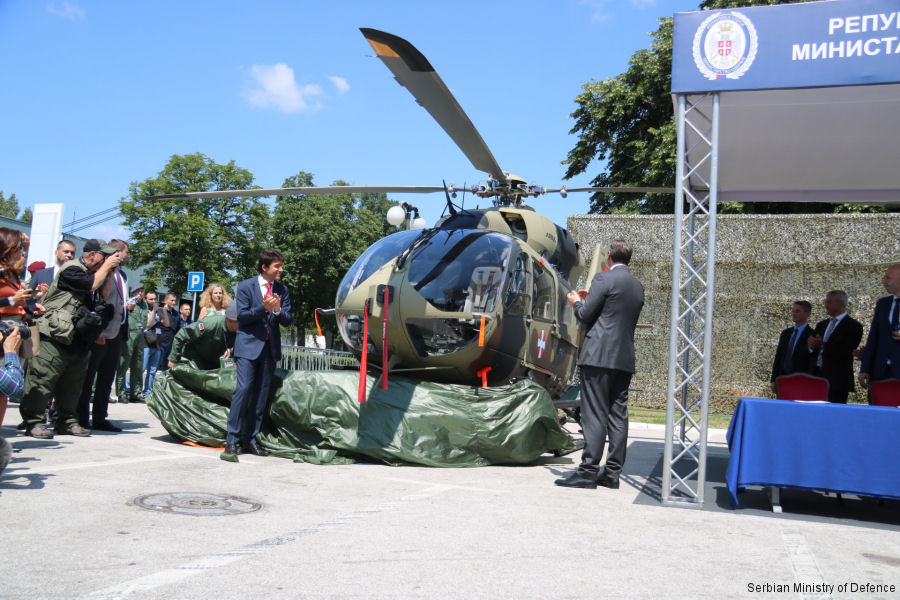 Official Reception of Serbian H145M and New Gazelle Hub, 26-Jun-19 : #Gazelle Serbian Ministry of Defence Aleksandar Vulin held official ceremony for reception of first of 9 H145M. The Moma Stanojlovic plant near Belgrade named by Airbus as official maintenance hub for SA341/SA342 Gazelle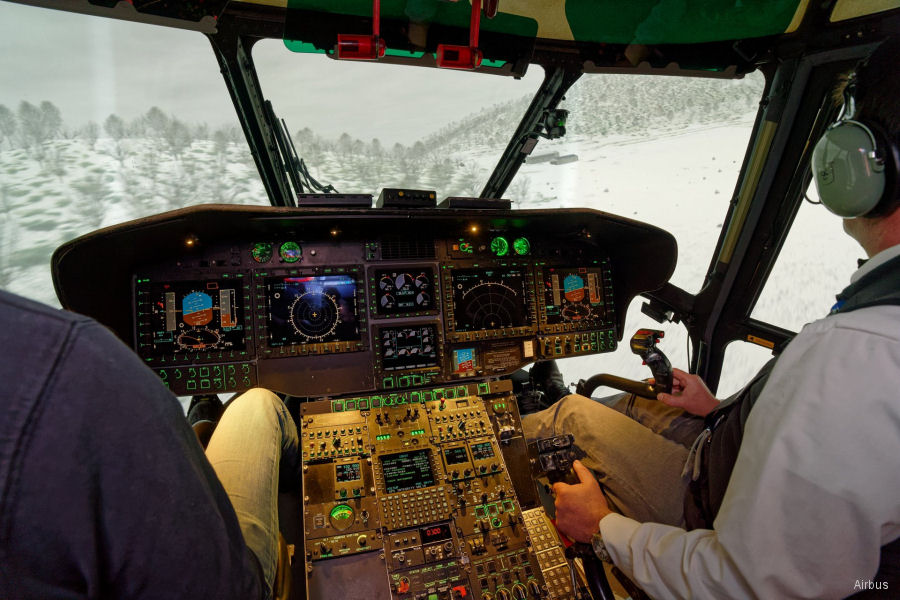 Airbus Training Centre in Ukraine, 17-Jun-19 : Paris Air Show 2019 An Airbus H225/EC225 full flight simulator to be set up in Krementchuk, Ukraine for training of the 21 helicopters acquired last year with 4 already delivered. Eight of the 10 new H145/EC145T2 also ordered will be of the new five-bladed rotor variant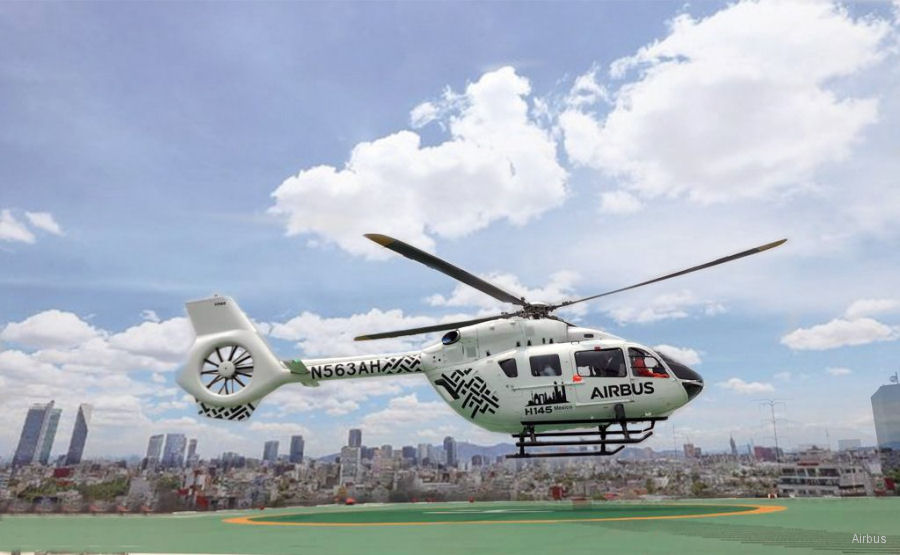 H145 Completed Demo Tour in Mexico, 03-Jun-19 : #H145 The Airbus H145/EC145T2 completed a three-weeks long demo tour in Mexico for oil and gas, corporate and public operators.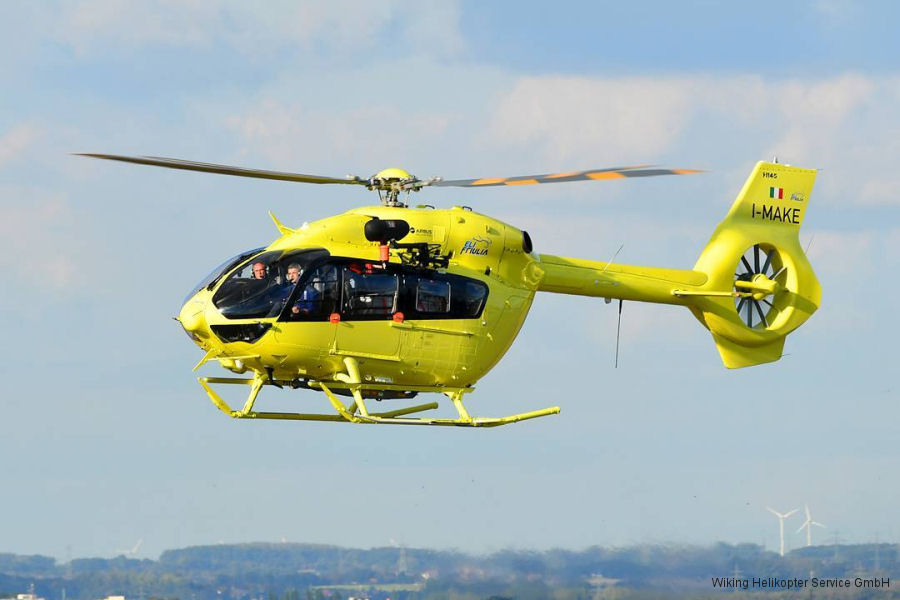 Wiking Adds Fifth H145 to its Fleet, 29-May-19 : #H145 Wiking Helikopter Service from Germany added another H145/EC145T2 in leasing from Italian air ambulance operator Elifriulia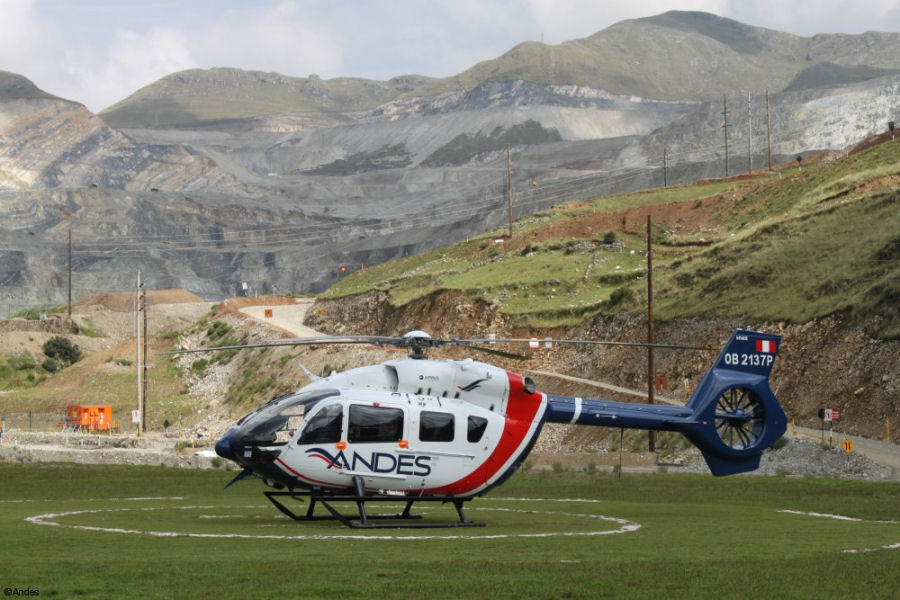 Peru' Los Andes Second H145, 22-May-19 : #H145 Servicios Aereos Los Andes from Peru second H145 entered service in Cuzco carrying out operations supporting the main Peruvian gas pipeline. Andes was Latin America launch operator for the type back in 2017 and will now receive a third one.