News about Airbus Helicopters H145 / EC145T2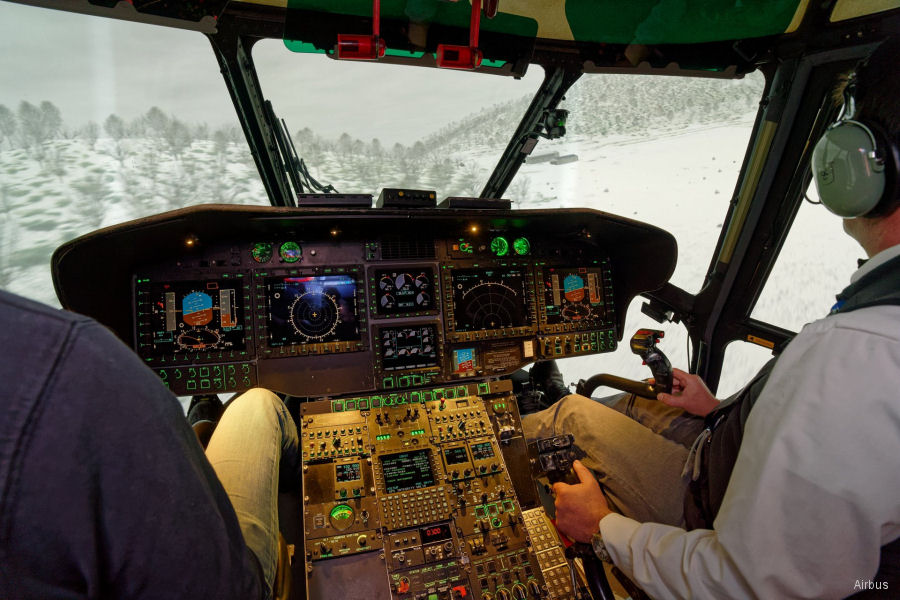 Airbus Training Centre in Ukraine, 17-Jun-19 : Paris Air Show 2019 An Airbus H225/EC225 full flight simulator to be set up in Krementchuk, Ukraine for training of the 21 helicopters acquired last year with 4 already delivered. Eight of the 10 new H145/EC145T2 also ordered will be of the new five-bladed rotor variant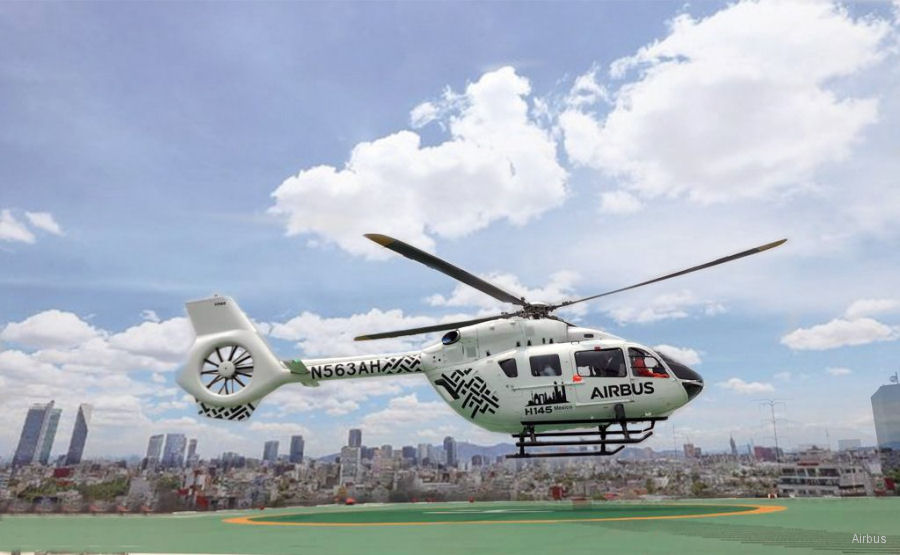 H145 Completed Demo Tour in Mexico, 03-Jun-19 : #H145 The Airbus H145/EC145T2 completed a three-weeks long demo tour in Mexico for oil and gas, corporate and public operators.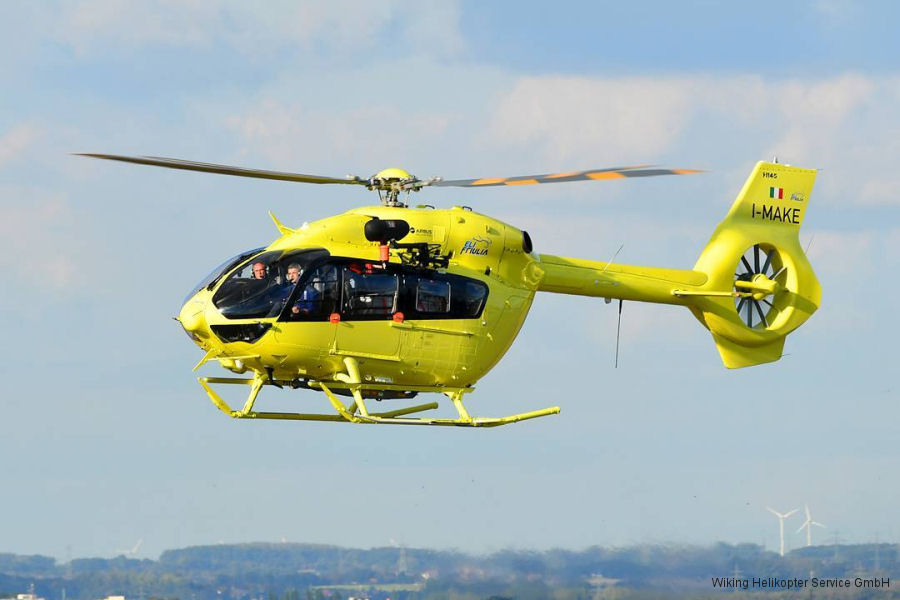 Wiking Adds Fifth H145 to its Fleet, 29-May-19 : #H145 Wiking Helikopter Service from Germany added another H145/EC145T2 in leasing from Italian air ambulance operator Elifriulia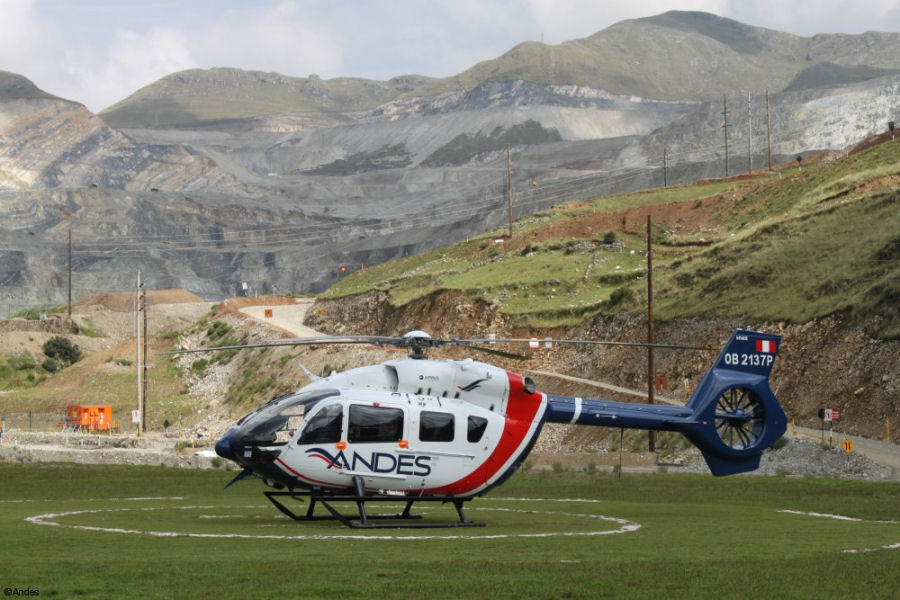 Peru' Los Andes Second H145, 22-May-19 : #H145 Servicios Aereos Los Andes from Peru second H145 entered service in Cuzco carrying out operations supporting the main Peruvian gas pipeline. Andes was Latin America launch operator for the type back in 2017 and will now receive a third one.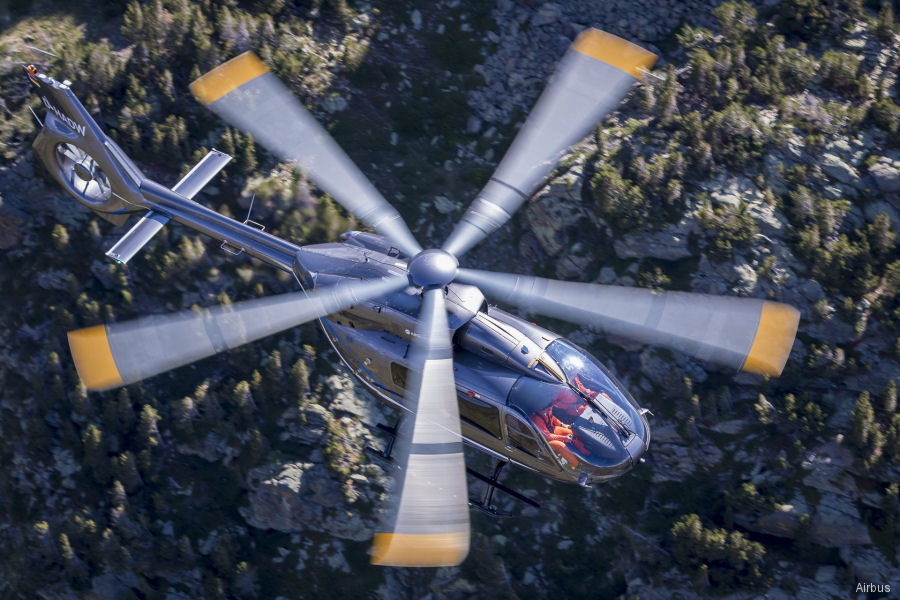 Kawasaki Starts Sales of New BK117D3, 19-Mar-19 : #BK117D3 Kawasaki announced release of the new BK117D-3 which is the EC145T2/H145 with a five-bladed main rotor jointly developed with Airbus Germany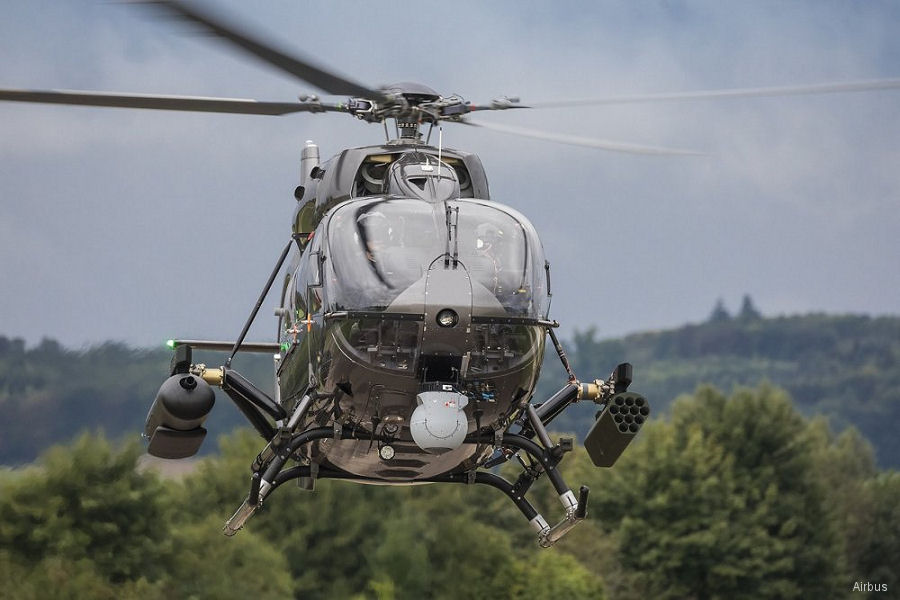 Airbus Offering H145M to Australia, 18-Mar-19 : #SpecialForces Airbus offers its H145M / EC645T2H to the Australian Defence Force Project Land 2097 Phase 4 for 16 special operations support helicopters to complement the MRH90 in replacing S-70A-9 Black Hawks in the 6th Aviation Regiment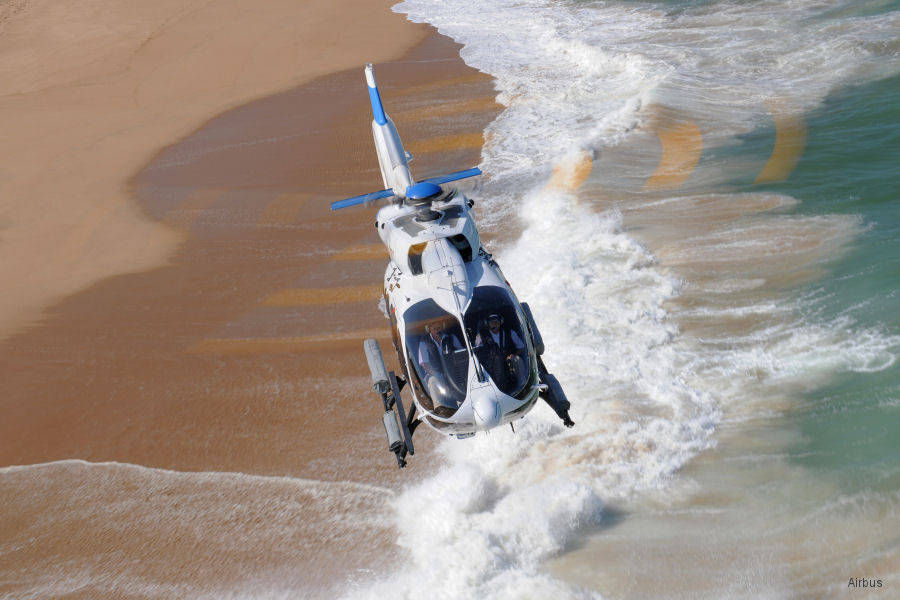 Pegaso from Mexico Orders Two H145, 07-Mar-19 : Heli-Expo 2019 Transportes Aéreos Pegaso acquired two H145/EC145T2 to support the oil and electricity industries in the Gulf of Mexico becoming the first operator for this helicopter in the country