News about NH Industries NH90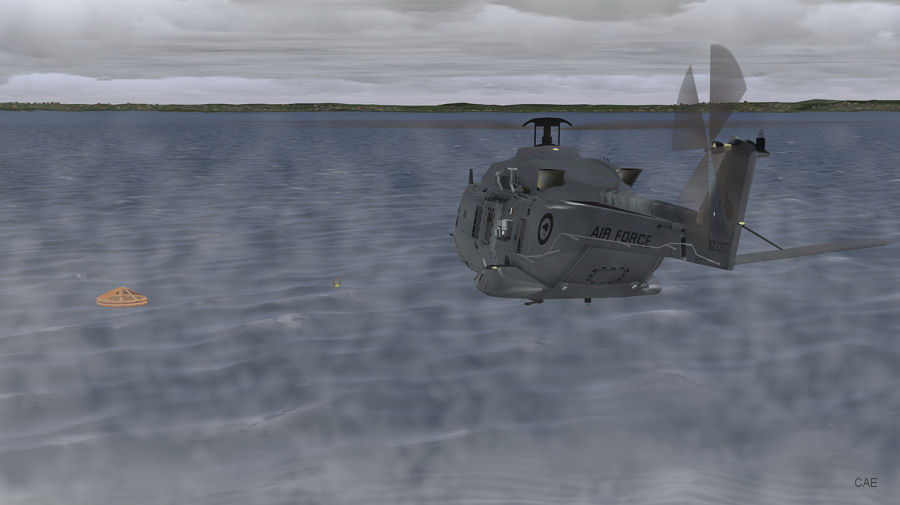 CAE to Provide NH90 Training to Qatar, 15-Mar-18 : CAE will provide the Qatar Emiri Air Force with a complete training solution, including training centre, devices and support services, valued C$150M for the recently acquired NH90 helicopters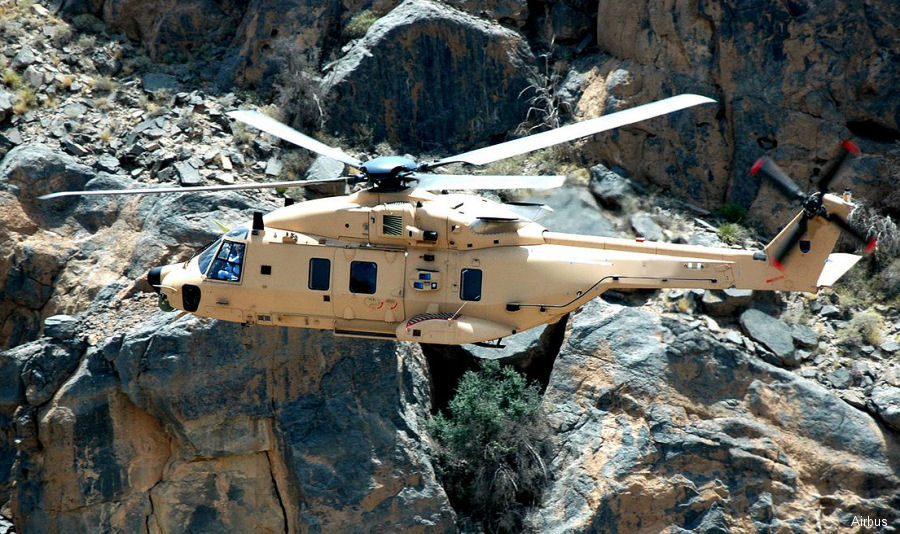 Qatar Ordered 28 NH90 and 16 H125, 14-Mar-18 : Qatar purchased 16 NH90 TTH (Airbus), 12 NH90 NFH (Leonardo) and 16 H125 during DIMDEX 2018 in Doha. Deliveries scheduled 2022-2025. 350 NH90 already delivered to 13 countries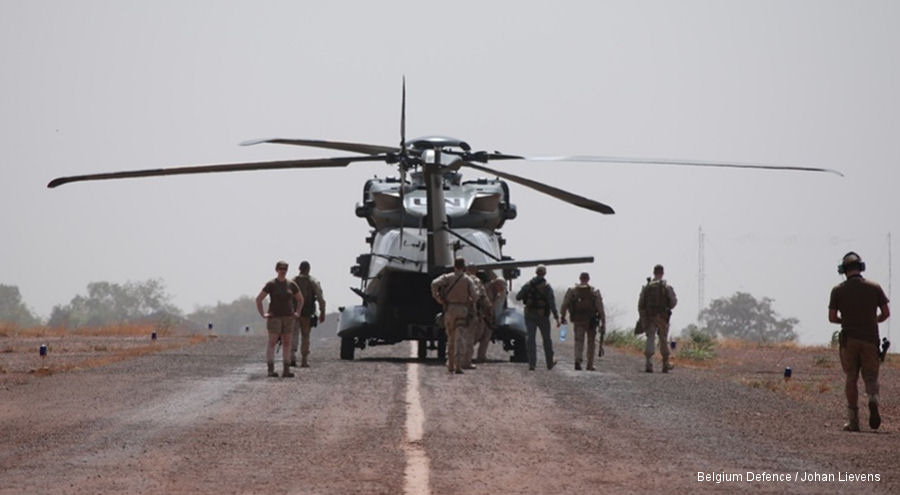 Belgian NH90 Ready in Gao for MINUSMA, 12-Feb-18 :

The Belgian NH90 helicopters arrived in Mali where will be used to support the German contingent in Gao part of the United Nations MINUSMA peacekeeping mission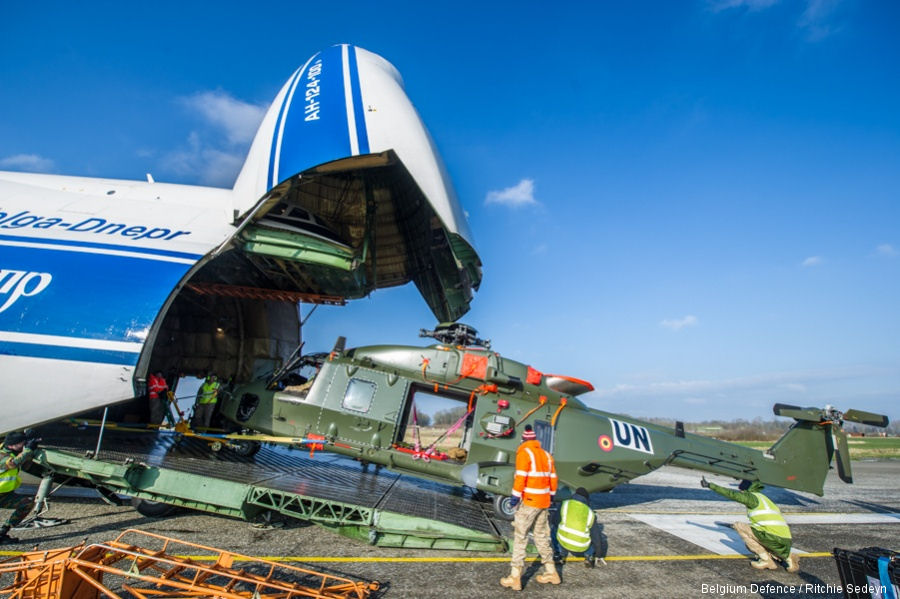 Antonov AN-124 Took Belgian NH90s to Mali, 06-Feb-18 :

Two Belgian air force NH90 were transported to Mali by a Volga-Dnepr AN-124 cargo plane. They will join the German Detachment in Gao as part of the peacekeeping mission MINUSMA for at least 4 months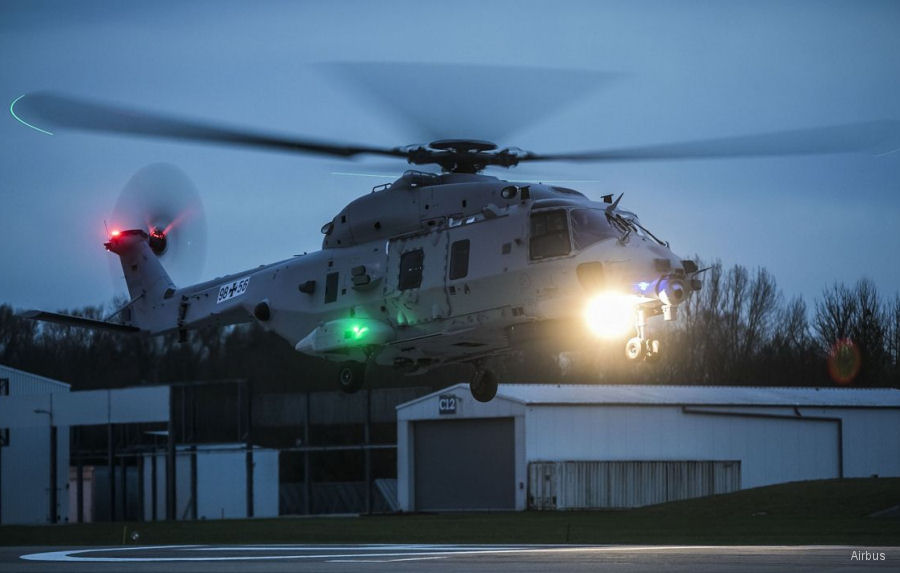 Second NH90 Sea Lion First Flight, 28-Nov-17 : The second NH90 NFH Sea Lion performed first flight at Airbus Donauwörth facility November 24, 2017. Deliveries of 18 helicopters to German Naval Aviation, Marineflieger, scheduled to start by end 2019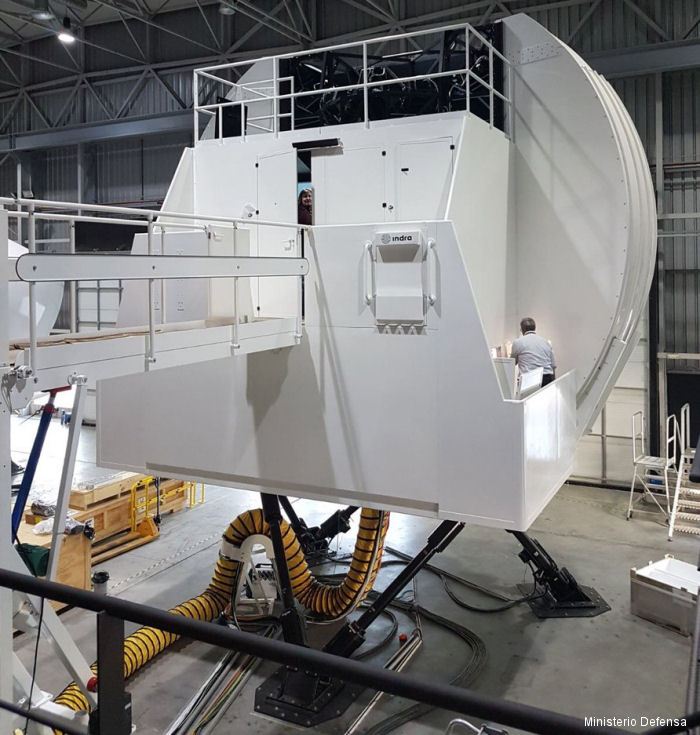 Indra Working on Simulator for Spanish NH90, 22-Nov-17 : Construction of first Level D Full Flight Simulator of the NH90 GSPA helicopter for the Spanish Army Aviation is underway by Indra. Scheduled to be ready by March 2019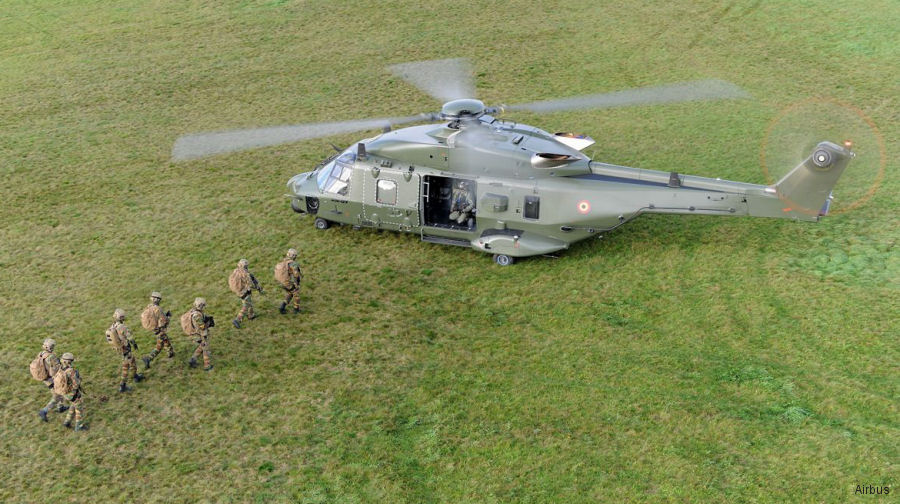 Airbus MyNH90 e-Portal, 03-Nov-17 : Some 330 NH90 are in operation across the globe, accumulating more than 150000 flight hours. Customers can use the MyNH90 e-portal to order new and used spare parts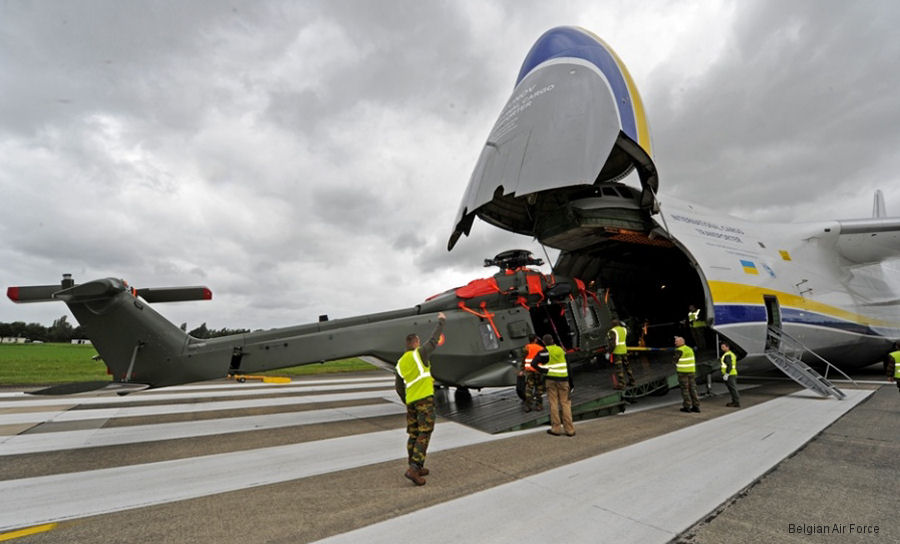 Belgian NH90 First Deployment to Africa, 12-Sep-17 : Belgian NH90 Caiman helicopters perform first ever mission on African continent when deployed 4 weeks to Gabon to participate in exercise Tropical Storm supporting the paratroopers of the Light Brigade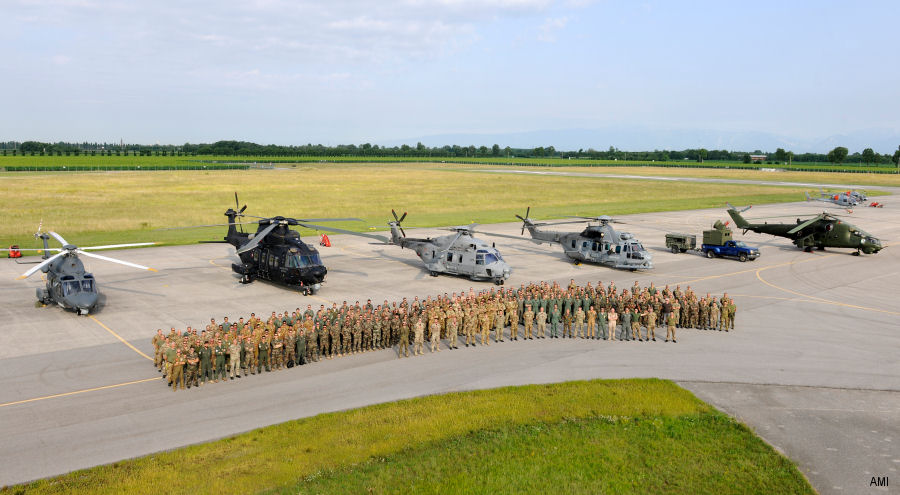 APROC 2017, 28-Jun-17 :

Italian air force held the Air Centric Personnel Recovery Operatives Course (APROC), the main training event in Europe in combat search and rescue.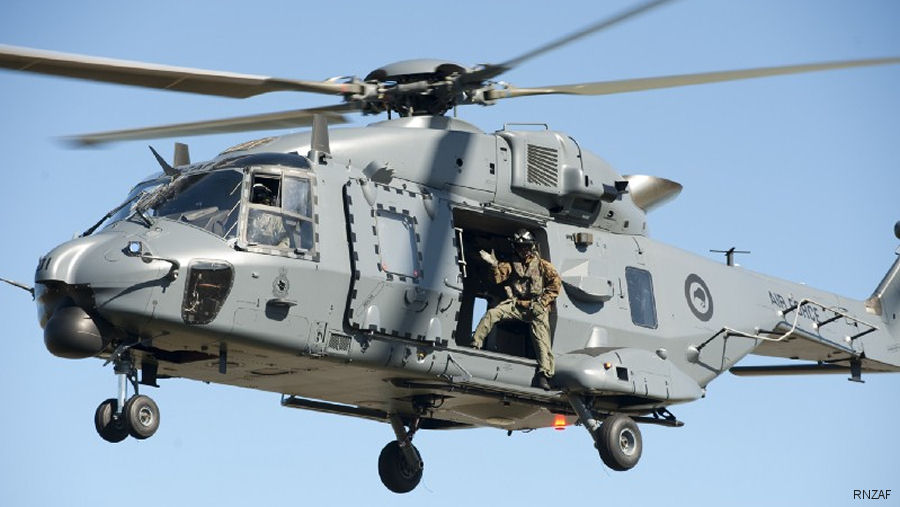 New Zealand NH90 Almost Back to Full Duty, 07-May-17 : Royal New Zealand Air Force eased limitations on its NH90 fleet that have prevented them flying over water, at night, and over mountainous terrain since 20 April